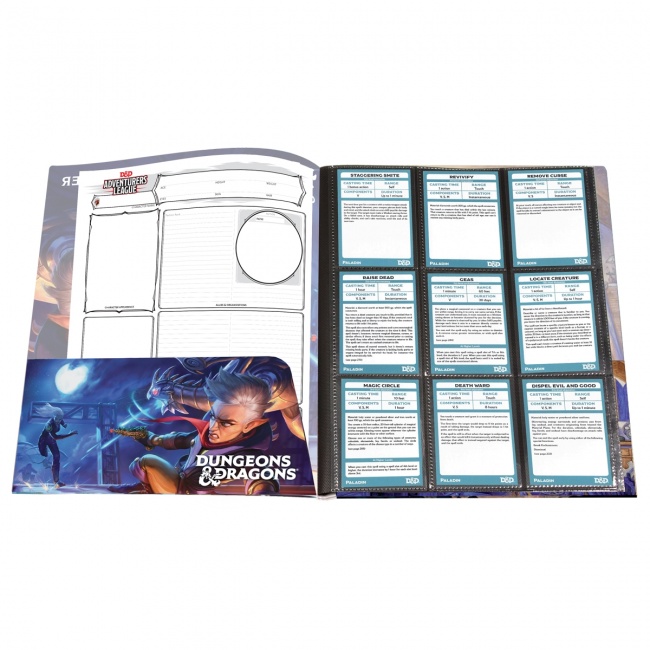 Ultra PRO announced
Dungeons & Dragons Class Character Folios
for release in July.
These redesigned character folios offer D&D players a safe place to store all of their notes, character sheets, and spell cards. There are 13 different folios (one for each primary class) that are full-color and feature internal pockets as well as 10 single pocket pages that fit character sheets. It also has two 9-pocket pages for spell cards, and a sticker sheet to help players organize their folio.
Dungeons & Dragons Class Character Folios will retail for $10.49.
Ultra PRO also released Dungeons & Dragons Premium Zippered Character Folio last year (see "Cast A Spell of Protection on 'Dungeons & Dragons' Character Sheets with This New Folio").
Click on Gallery below for full-size images!