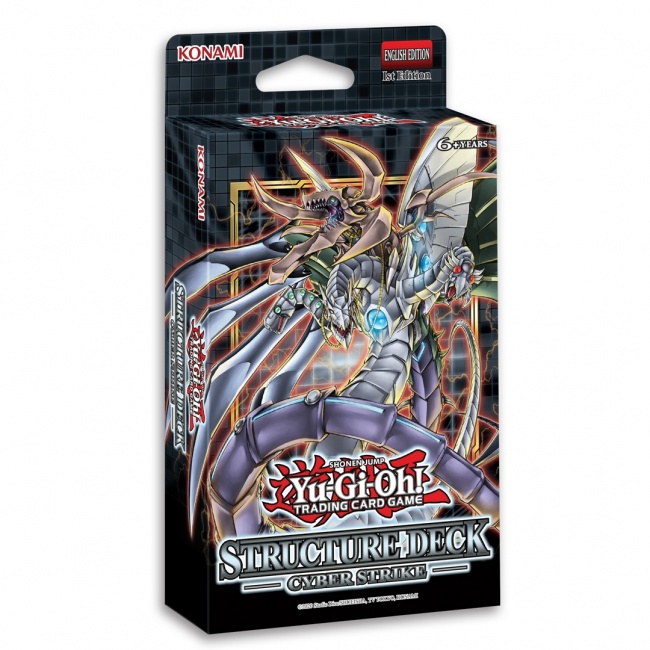 Konami Digital Entertainment updated the contents
Structure Deck: Cyber Strike
and
Dawn of Majesty
, new products for
Yu-Gi-Oh! TCG.
Structure Deck: Cyber Strike will offer players a chance to fuse both the Cyberdark and Cyber Dragon themes into the same deck. Players can summon the fusion of Cyberdark Dragon and Cyber End Dragon by tributing Cyberdarkness Dragon while equipped with Cyber End Dragon.This product will feature a 43-card Main Deck, 5-card Extra Deck, and a Deluxe Double-Sided Game Mat/Dueling Guide. The rarity breakdown is as follows 5 Ultra Rares, 3 Super Rares, and 40 Commons.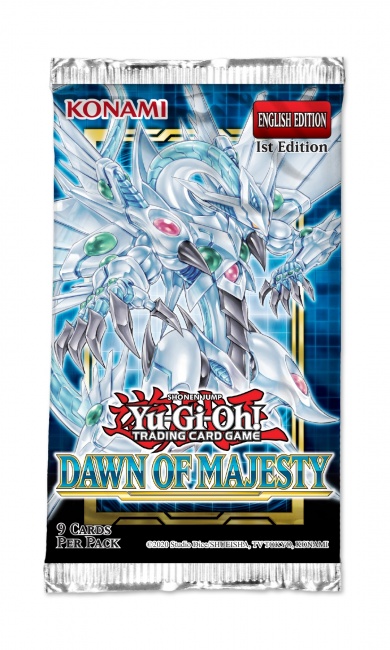 Dawn of Majesty
is the Fall core booster set that features 100 cards. It contains cards that transform Yusei's signature Stardust Dragon (see"
Konami Details Upcoming 'Yu-Gi-Oh! TCG' Releases
") and speed up the strategy revolving around that Synchro Monster. It also features new Gizmek monsters (see "
Details on 'Yu-Gi-Oh! Rising Rampage'
") and introduces a Insect World Premiere theme where players can gather a swarm and attack.
The set also has sub-themes that showcase a new Xyz Summoning theme driven by the taste and texture of sushi and one that continues the story of Fallen of Albaz and DogmatikaEcclesia that began in Rise of the Duelist. Dawn of Majesty also has new cards for themes introduced in Genesis Impact, Blazing Vortex, Ancient Guardians, and Lightning Overdrive (see " 'Yu-Gi-Oh!' Product Release Calendar for 2020/2021"). This set's rarity breakdown is as follows: 50 Commons, 26 Super Rares, 14 Ultra Rares, and 10 Secret Rares.