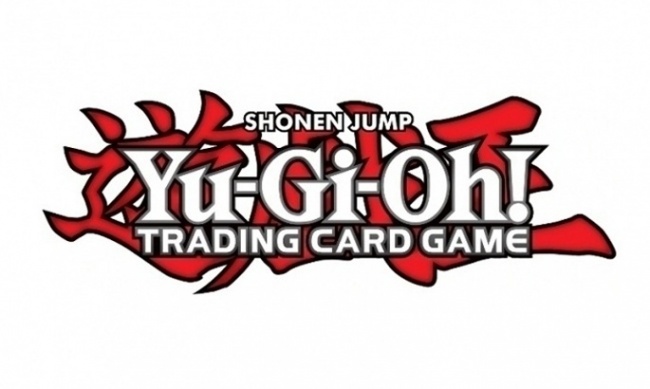 Konami Digital Entertainment has announced several new products for the
Yu-Gi-Oh! Trading Card Game
to be released late Summer 2021.
Yu-Gi-Oh! TCG: Legendary Duelists - Synchro Storm brings power ups to strategies that specialize in Wind type Monsters. Yu-Gi-Oh! 5D's Sherry duels with a deck that has a focus on Wind Synchro monsters, with cards to combo with in the upcoming Dawn of Majesty booster set. Yu-Gi-Oh! ARC-V's Lulu brings cards that focus on Wind type Xyz Monsters. The set will have a similar configuration to Yu-Gi-Oh! TCG: Legendary Duelists- Rage of Ra (see "'Yu-Gi-Oh! TCG' Summons 'Legendary Duelists: 7'"). Synchro Storm will release on July 16.
The Yu-Gi-Oh! TCG Structure Deck: Cyber Strike will focus on the strategists of Yu-Gi-Oh! GX's Zane Truesdale. While duelists have been able to play Cyber Dragon and Cyberdark themes as their own separate decks, Cyber Strike offers the first chance to combine the two themes into a cohesive deck similar to Zane's deck in the anime. New cards, like Power Bond, offer new strategies and possibilities. Yu-Gi-Oh! Structure Deck - Cyber Strike will release on July 30.
Yu-Gi-Oh! TCG: Dawn of Majesty will release August 13 and introduces a new path of strategies for the popular Stardust Dragon. The set features a number of cards to help duelists summon Stardust Dragon. Dawn of Majesty also expands on the 'Gizmek' Monsters, originally introduced in Yu-Gi-Oh! TCG: Rising Rampage (see "Details on 'Yu-Gi-Oh! Rising Rampage'"). Dawn of Majesty will include the introduction of a brand new, never before see theme. The set's configuration will be the same as previous core sets.
The Yu-Gi-Oh! TCG 2021 Tin will release August 27 and will continue on the theme of the 2020 Tin of Lost Memories (see "'Yu-Gi-Oh! TCG' Releases Continue as Scheduled"). While details are sparse at the moment, the 2021 Tin will be modeled after the middle third of the Tablet of Lost Memories from the the original manga and anime. It will depict a battle between the Blue Eyes White Dragon and Dark Magician, and can be stacked on the 2020 Tin to begin to reproduce the Tablet of Lost Memories. Contents and price have not been announced at this time.
Konami previously announced Yu-Gi-Oh! TCG: King's Court for release in June (see "Konami Unveils a New Booster Set For 'Yu-Gi-Oh! TCG'").