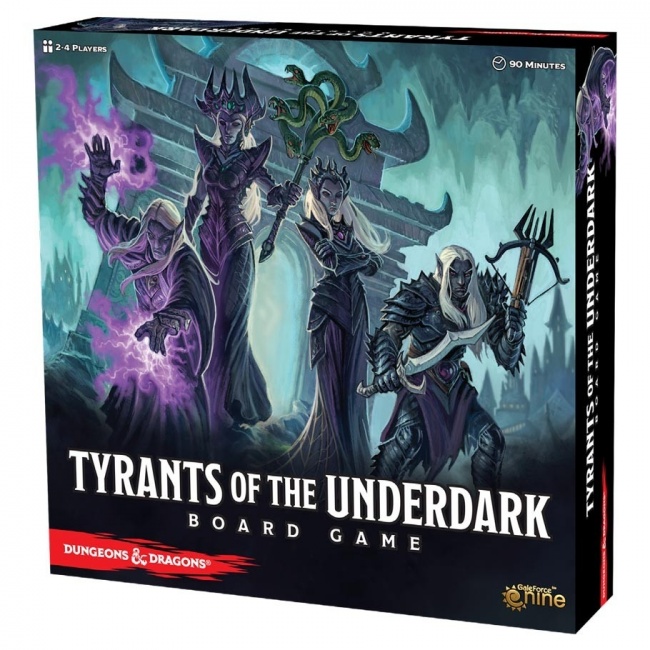 Gale Force Nine will release
Tyrants of Underdark 2E
, a
D&D
board game, in the latter half of 2021.
Tyrants of Underdark was originally released by GF9 back in 2016 (see "Images and Info for New 'D&D' Board Game"). This game was about drow leaders battling against each other to gain control of Underdark, and it was designed by the same duo, Peter Lee and Rodney Thompson, that created Lords of Waterdeep (see "'Lords of Waterdeep'"). The game mechanics included a combination of deck-building and board control.
The new edition brings back the classic game, but also includes the Aberrations & Undead (see "Expansion for 'D&D Tyrants of the Underdark'") expansion in the same box. This version also has a reduced retail price from the original ($50.00 as opposed to $69.99). It supports two to four players, ages 14 and up, and plays in 90 minutes.
Click on Gallery below for full-size images!