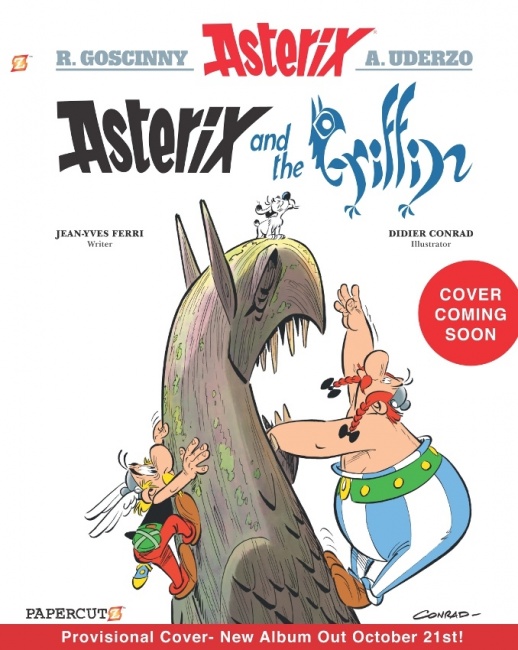 Papercutz will release
Asterix #39: Asterix and The Griffin
GN into U.S. retail on October 28.
Asterix, Obelix, and Dogmatix are back at it in their 39th graphic adventure. In this GN, they will set out on a long and mysterious journey in search of a griffin. This book is written by the creative duo that produced Asterix: The Chieftain's Daughter GN, Jean-Yves Ferri and Didier Conrad (see "Review: 'Asterix: The Chieftain's Daughter' GN"). Papercutz is mounting a major Asterix publishing program in the U.S. (see "Papercutz gets Asterix for U.S.").
This book will come as 48-page HC and retail for $9.99.