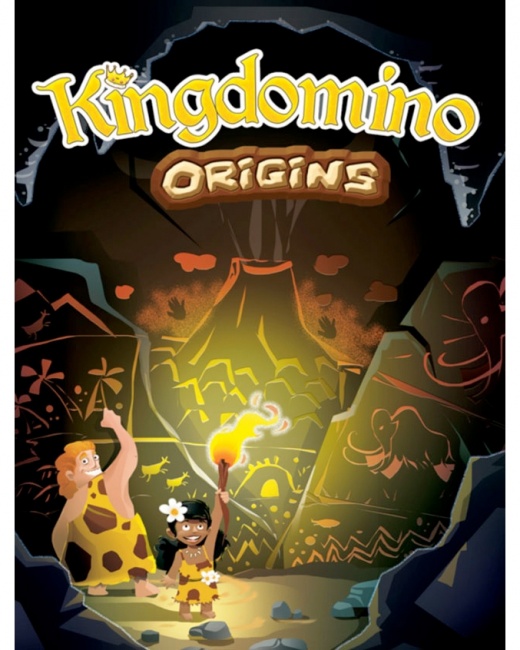 Blue Orange Games has announced three new titles that will release on September 16:
Kingdomino Origins
,
Bellum Magica
, and
Neoville.
Based on the 2017 Spiel des Jahres winner, Kingdomino Origins transports players back to the stone age, where they must compete to control territories with fire. The game includes three playing modes with increasing complexity, starting with fire and volcanoes, then adding resources, and finally introducing caveman tokens.
Kingdomino Origins comes with 4 starting tiles, 48 dominoes, 4 huts, 8 chiefs, 1 cave board, 22 caveman tiles, 4 totem tiles, 49 wooden resource tokens, and 10 fire tokens. It is intended for 2 to 4 players, ages 8 and up. MSRP is $24.99.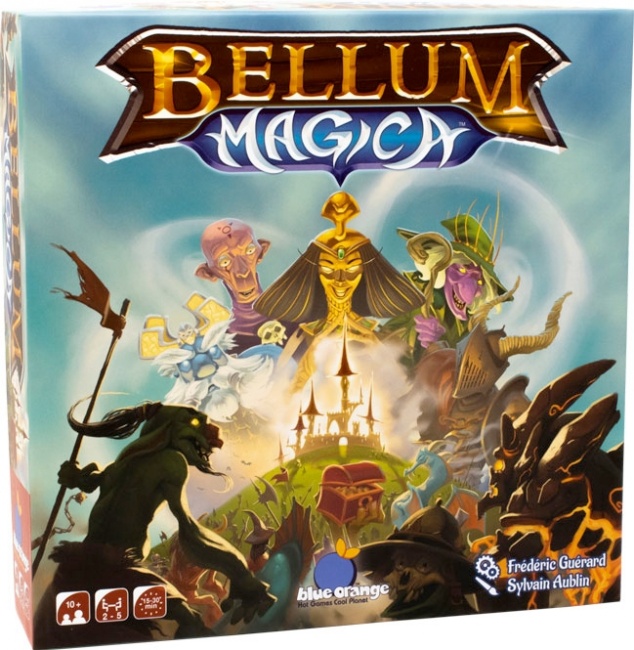 In
Bellum Magica
, players can recruit monsters like goblins and dragons to construct an engine that automatically grows resources during the game or form armies to attack the kingdoms of the humans or the other players. Their goal is to become the richest evil lord by gathering the most treasure chests.
Intended for 2 to 5 players, ages 10 and up, Bellum Magica includes 5 castle boards, 101 cards, 156 tokens, 2 token reserves, and 1 die. MSRP is $29.99.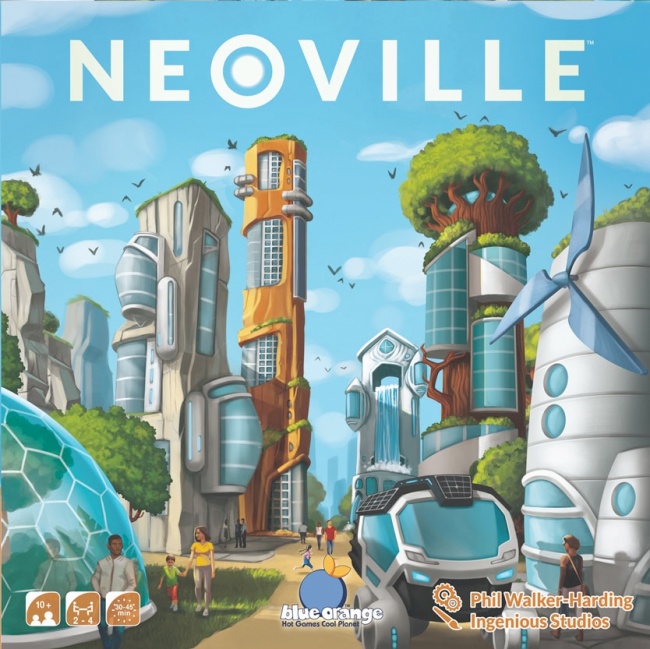 Neoville
pits architects against each other in a contest to see who can best design a city in harmony with the natural world. Players place tiles and skyscapers in their own 4x4 grid, trying to earn "harmony points" for the value and size of their districts. But, elements that do not fit harmoniously result in penalty points.
This game comes with 78 tiles, 28 3D skyscrapers, and 36 tokens. Neoville is intended for 2 to 4 players, ages 10 and up. MSRP is $29.99.
Click Gallery below to see the components from all three games.
Blue Orange is poised to launch Spin Circus and Zoom Barcelona in Q2 (see "Blue Orange Games Unveils 'Zoom in Barcelona' and 'Spin Circus'").
The company recently added Alliance to its list of distribution partners (see "Alliance Adds Blue Orange").