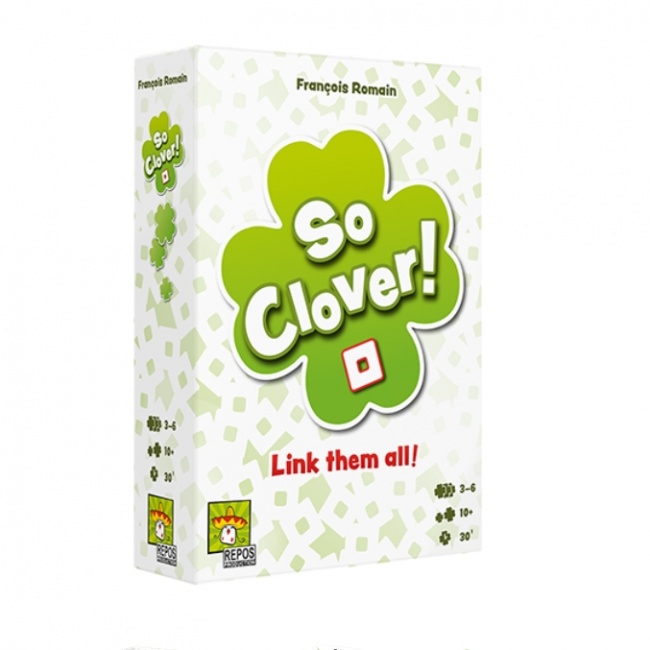 Asmodee USA will release So Clover!, a new word-association game by Repos Productions, which hit retail in Q3.
So Clover!
is a cooperative word-association game where players team up and try to get the high score. Teams receive Keywords and secretly write the words' common features on the Clover board as Clues. Then, they try to link each player's to their Keywords for points. The team with the most points wins.
The game box comes with 220 password cards, 6 clover boards, 6 abrasive markers, a scorecard, and a rulebook. This game is for three to six players, ages 10 and up, and plays in 30 to 60 minutes. It retails for $24.99.

Asmodee USA also revealed Kemet: Blood and Sand , a revised edition of the Kemet board game, for release into retail (see "'Kemet' Board Game Returns").