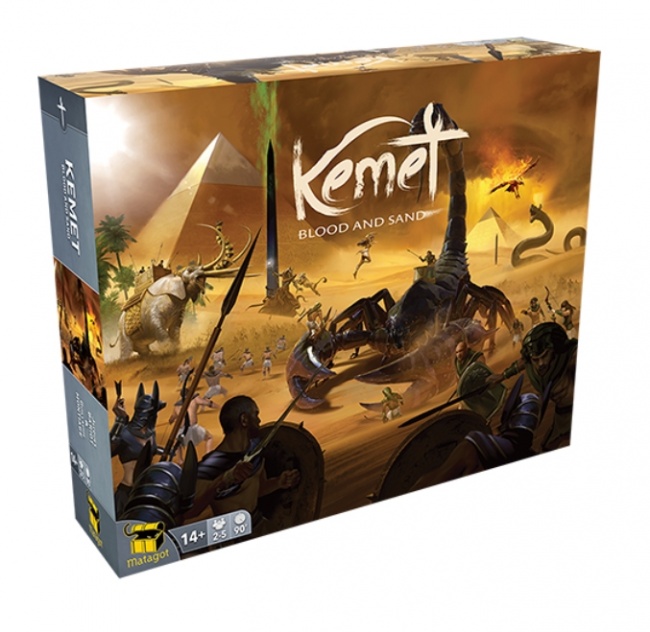 Asmodee USA revealed
Kemet: Blood and Sand
, a revised edition of the
Kemet
board game, for release into retail in 2021.
The Ancient Egyptian-themed control/card-drafting game of Kemet, which was brought to U.S. retail in 2012 (see "Asmodee to Release 'Kemet'"), has been reborn as Kemet: Blood and Sand. This revised edition features new art and upgraded gameplay with streamlined rules. It also comes with a redesigned map and more detailed figurines.
This game is for two to five players, ages 14 and up, and plays in 90 minutes. It will retail for $89.99.
Click on Gallery below for full-size images!