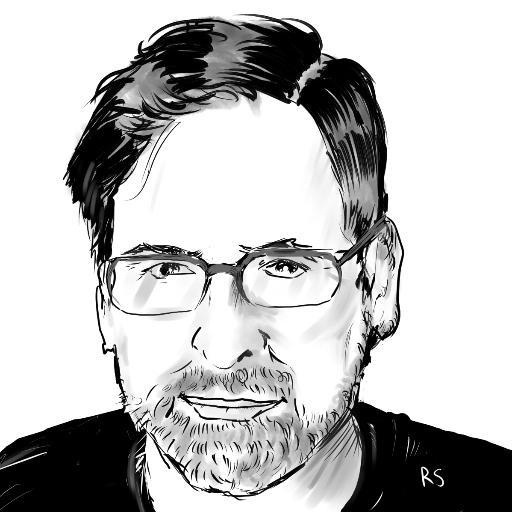 It's June and I think we can all finally see summer from here.
Here are a few shoots of green. Earlier this week, I noted something in social media that I hadn't seen in a while: creators promoting upcoming appearances at real live comic and fan conventions. If you've been following the art and collectibles markets recently, you might find you have to dig deeper in your wallet to afford your grail items. And industry watchers are predicting a bonanza at the box office once people return to movie theaters this summer.
If you've experienced personal loss in the last 18 months, this may seem bittersweet. Nothing can fully compensate the world for what we've all been through, and we may not be out of the woods yet if vaccination rates don't pick up. But there are more signs than ever that the much hoped-for rebound is finally here.
Conventions awake from hibernation.
Few industries took as direct a blow from the pandemic as the live events business. Since Emerald City Comic Con and WonderCon were abruptly scrubbed in March 2020, there have been almost no in-person fan cons anywhere, and everyone has had to make do with "virtual events" (let's hope that's the last time we need to use that term) patched together from Zoom and duct tape.
Now dots of light are starting to appear on the darkened landscape. Not everyone is, or maybe will ever be, comfortable attending crowded events the way we were in the before-times; however, evolving government policies in the face of rising vaccination rates and new understanding of the dynamics of COVID spread suggests our behavior with regard to in-person events is now becoming a matter of personal choice rather than public mandate. Exceeding current guidance in the name of caution is always a defensible position; however, it's no longer the only option for the vaccinated or the only legal recourse for convention organizers. Whatever your views on health policy these days, it's inevitable that shows will come back and it's up to each of us to decide our own comfort level with that.
Next weekend,
Washington State Summer Con
is taking place at the state fairgrounds in Puyallup (between Seattle and Tacoma), with a guest list featuring Katie Sackhoff and Mike Colter, plus a wealth of top comics creators from the 1970s to the current day. Tickets will set you back $79 for a 3-day pass – fairly stiff for a small regional show, but not bad for the only game in town. In LA in July is
Torpedo Collectors Con
, a comic collectors' event with another strong lineup of creator guests.
GalaxyCon will be coming back live to Raleigh, NC
in late July, although Heroes Con opted to scrub its 2021 edition in Charlotte.
Unfortunately, the reopening came too late to salvage a live San Diego Comic-Con this summer, although there is some kind of in-person event planned for San Diego Thanksgiving weekend. That means that Comic-Con International has had to scrub two editions of WonderCon and two editions of SDCC. According to the last publicly-filed form 990 for the fiscal year ending August, 2019, CCI had over
$28 million in net assets on hand
. That's quite a rainy-day fund, but I don't think anyone expected it to rain for two solid years. News that the organization is accepting sponsors for its virtual programming this summer suggests CCI may be facing some unfamiliar financial pressures, and for them, the resumption of nearly-normal can't come too soon.
ReedPop, which salvaged 2020's C2E2 right before the curtain came down and is planning to hold in-person editions of New York Comic Con, ECCC and C2E2 before the end of 2021, is in slightly better position, at least in the U.S. Overseas, where the company expanded aggressively in the late teens, is a different story. I wouldn't be surprised if they were looking for ways to unwind some of those shows to local buyers to reduce exposure, costs and uncertainty.
Take all of my money!
The collectibles market in general isn't waiting for in-person events to resume. Comics, cards, toys and especially original art has been scorching hot since late last year. If I had a nickel for every online complaint I've seen about the runaway prices in the art market recently, I still wouldn't be able to afford a Sal Buscema
Defenders
page – at least not one with a good action scene.
I've been
writing about this trend for a while
, as highly-publicized auctions have been realizing eye-watering prices for pieces at every level, far in excess of what knowledgeable collectors would have expected even a few years ago. Even before the pandemic, it's been clear that escalating prices attract speculators and financial-minded investors from outside the hobby, which pushes prices higher, which attracts more speculators, and so on. This also feeds and is fed by the increasing prevalence of comic art in museums and high-end galleries (this topic is the subject of an excellent SDCC @home panel I participated in recently), which gives cultural air cover for even more outside money to come in.
On the comics front, the
Key Collector Comics App
has been guiding dollars to collectible books from every era, right up to the minute (see "
Business 3x3: Nick Coglianese at Key Collector
"). I have resisted writing about it for far too long – sorry Nick, you tried to tell me! – but it's clear this has had an impact on the hobby every bit as significant as the advent of the
Overstreet
guide,
Wizard
, or CGC. In a world where lots of people have time on their hands and fewer places to spend money, it's entirely unsurprising that collectors are indulging their appetites and bidding up interesting items.
Both of these trends precede the pandemic, both appear to have been accelerated by it, and neither seems likely to let up – rather the opposite – once things get back to relative-normal.
Revenge of the blockbuster.
Disney largely resisted the trend of putting its big tentpole superhero films directly on its streaming platform, perhaps ceding some momentum to rival HBO Max in the process, but as a result, they look poised to fire up the conveyor belt for big must-see movies just in time to satisfy the pent-up hunger of people to return to theaters.
The long-awaited
Black Widow
film will finally get a release July 9; in September, it's
Shang-Chi and the Legend of the Ten Rings
, then
Venom, Eternals
and
Spider-Man: No Way Home
into the holidays. Combined with
Loki
and the rest of the Marvel lineup on Disney+, that would sound like a glut under any other circumstances. But in late 2021, it's a feast for the starving.
These titles, apart from Spider-Man, are not A-list or even B-list properties, but is anyone ready to bet against the company that made hits out of
Ant Man
and
Guardians of the Galaxy
, especially with some of the world's top directors attached?
DC, meanwhile, has
Suicide Squad
in August but nothing else on the docket until
The Batman
drops next spring.
Will a world used to bingeing on the couch for a low monthly fee be eager to shell out for $20 tickets, $6 bags of popcorn and $5 sodas in a dark room surrounded by crying kids and people with suspicious coughs?
Signs point to yes.
Analysts suggest box office in 2021 could hit $6 billion
, triple what it was last year, but still far off the highs of 2019 (see "
Best in Shows – 2021
" for a full list of geek films this year). Don't tell that to the meme-stock traders making big bets on AMC, though. A lot of money is riding on a full recovery by 2022, and that could pull other fan-related media along in its wake.
Beating the hangover.
The last year has conditioned us to lower our expectations to the floor to protect ourselves from being disappointed by false hope. When things keep getting worse, and no one seems to have any real answers or solutions, that's a worthwhile survival strategy. I'm certainly pessimistic enough in the best of times.
But it is worth taking stock of the good things that are starting to happen. Even if the tide of catastrophe isn't receding quite as fast as we'd like it to, it is receding. As that sinks in, more and more nodes of fan culture are starting to light up again. And I think that's something we all deserve.
The opinions expressed in this column are solely those of the writer, and do not necessarily reflect the views of the editorial staff of ICv2.com.

Rob Salkowitz (
@robsalk
) is the author of
Comic-Con and the Business of Pop Culture
.