Bill Willingham will return to his Eisner Award-winning property Fables next year with a Fables/Batman crossover, after which he will resume the ongoing series with Fables #151, picking up where he left off six years ago (see "'Fables' Ending with Issue #150"). Both will be published by DC's Black Label imprint. In addition, Willingham is writing a holiday special for DC.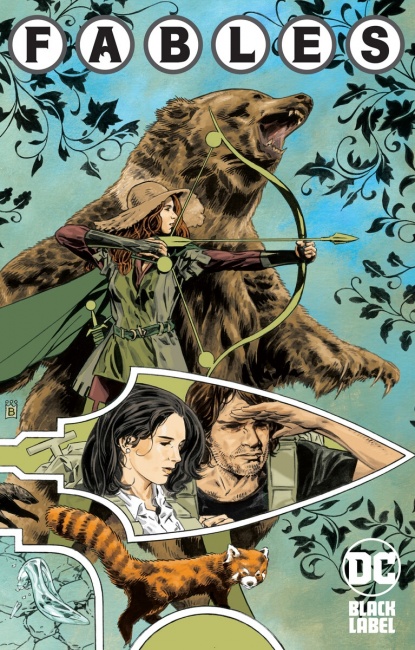 Willingham's return to the world and characters of
Fables
will begin with
Batman vs. Bigby! A Wolf in Gotham,
a six-issue miniseries written by Willingham, with pencils by Brian Level, inks by Jay Leisten, and colors by Lee Loughridge. The noir-style mystery brings Batman and Bigby Wolf face to face and will launch in September 2021.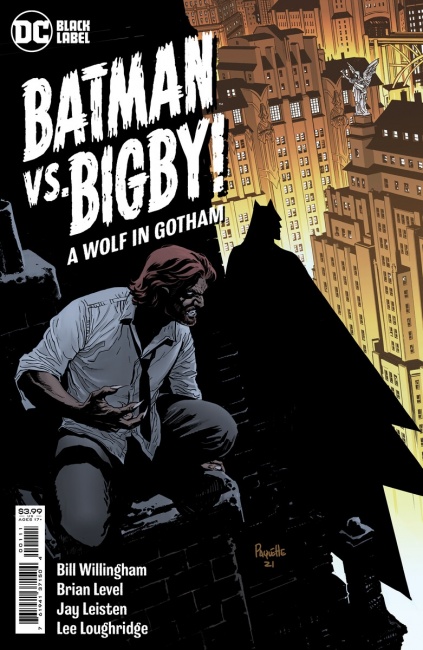 After that, Willingham will pick up the thread of the main
Fables
narrative in an issue numbered
Fables
#151, with pencils by Mark Buckingham, inks by Steve Leialoha, colors by Loughridge, and letters by Todd Klein, all of whom worked on the original series.
Fables
#151 will kick off a 12-issue story arc, "The Black Forest," which directly follows the events of
Fables
#150 but will also be accessible to new readers.
DC also announced that Willingham will write a 48-page standalone holiday special starring the Justice League, titled Cursmas.
Last year, DC started re-releasing the series in massive omnibus volumes as the Fables Compendium (see "Bill Willingham's 'Fables' Gets Collected"); the second volume came out in May, and the third is scheduled for August.
Fables launched in 2002 under DC's now-defunct Vertigo imprint. The conceit of the series is that fairy tale characters are real and live in hiding in the human world. Willingham has been the sole writer for the series, working with Buckingham, Leialoha, and other artists. The series won 14 Eisner Awards, and Willingham won the Best Writer Award in 2009.
The Fables franchise also included a spin-off series, Fairest, and a number of shorter spinoffs, including a prose novel, Peter and Max. A sequel series, EverAfter, was announced by DC in 2016 (see "'Fables' Returns for New Spin-Off Series") and ran for 12 issues; this series was not written by Willingham.