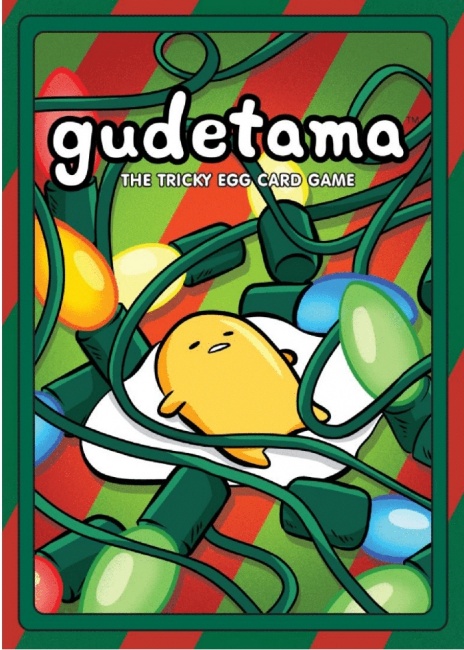 Renegade Game Studios and Oni Games will release
Gudetama: A Tricky Egg Card Game - Holiday Edition
, a trick-taking game, in September.
Players can get in touch with their inner lazy egg again for this holiday edition of the hit card game, which was released last year (see " Be One with the Lazy Egg in 'Gudetama: The Tricky Egg Card Game'"). This version features holiday art from the graphic novels. Gameplay still revolves around trick-taking in an attempt to avoid taking the final trick. The game box comes with 63 cards and a rulesheet.
This game is for two to seven players, ages 7 and up, and plays in 20 minutes. It will retail for $15.