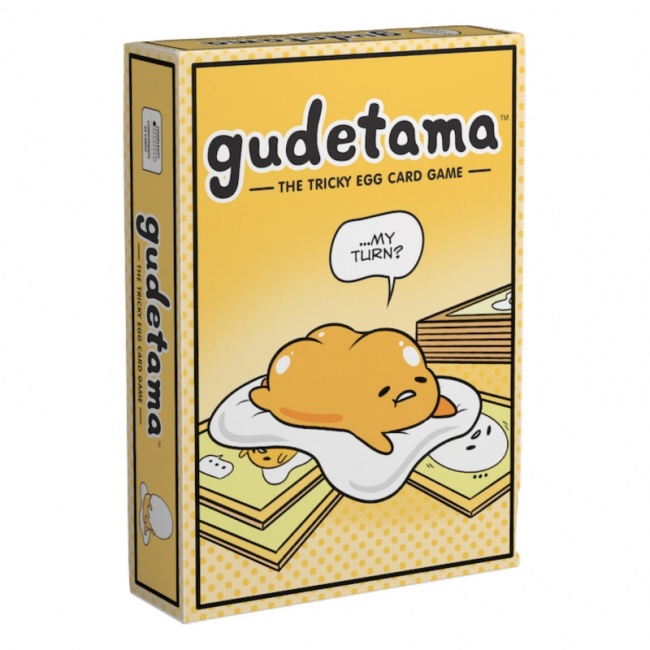 Renegade Game Studios announced
Gudetama: The Tricky Egg Card Game
, a trick-taking card game, for release in August 2020.
In Gudetama: The Tricky Egg Card Game, players are actively avoiding being the one that takes the final trick and scores too many points. This game is played over several round with each round consisting of seven tricks. The game also has whimsical artwork featuring Sanrio's Gudetama cartoon character, who is a stark contrast to Japanese Kawaii culture in his many expressions of disenchantment with work and general laziness.
This game is for two to seven players, ages 7 and up, and plays in about 20 minutes. It will retail for $15.00.
Oni Press also launched a series of graphic novels featuring the Sanrio character Gudetama. (see "Oni to Publish Comics Based on Sanrio Properties'").