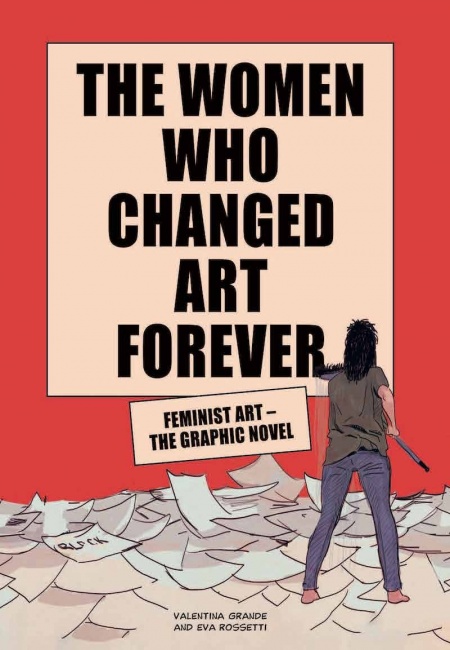 Laurence King Publishing's latest graphic novel is
Women Who Changed Art Forever: Feminist Art – The Graphic Novel,
by writer Valentina Grande and artist Eva Rossetti. The graphic novel looks at the contributions of Judy Chicago, Faith Ringgold, Ana Mendieta, and the Guerilla Girls; each section is not so much a biography as a look at key moments in their lives and the influence they had on the art world as a whole. The hardcover will be released on August 31 with an MSRP of $19.99.
London-based Laurence King Publishing specializes in books about the creative arts and has published a number of graphic novels, including one about the Japanese artist Hokusai (see "Laurence King Publishing Will Release a New Graphic Biography About the Life of 'The Great Wave Off Kanagawa' Artist Katsushika Hokusai"). Grande and Rossetti previously collaborated on a French-language graphic biography of the writer J.D. Salinger.