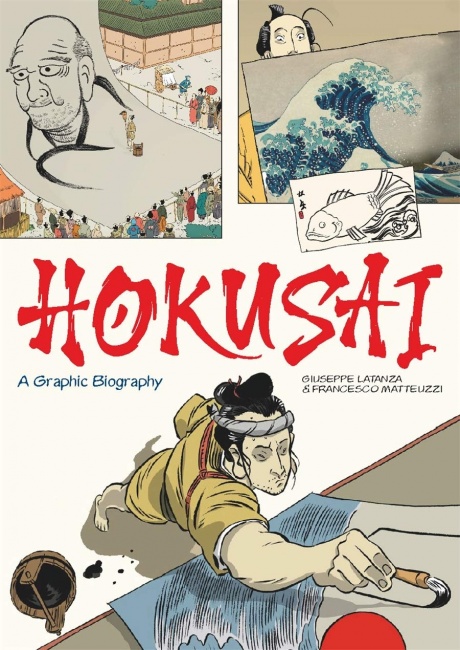 Laurence King Publishing Ltd will release
Hokusai: A Graphic Biography
in April 6, 2021.
Katsushika Hokusai is one of the most famous artists to ever come from Japan, and his masterpiece woodblock print, The Great Wave off Kanagawa, has made regular appearances in the gaming world on various items like deck boxes, playmats, and board games (see "Ultra PRO Announces 'Fine Art Alcove Flip Deck Boxes'", and also " 'Kanagawa' and 'Around the World in 80 Days'"). Now, Hokusai's life will be immortalized in the graphic biography format by writer Francesco Matteuzzi and illustrator Giuseppe Latanza. This graphic biography tells the story of the history of Hokusai's illustrations in the context of the Edo-era of Japan, and about the life of this creator of Japanese masterworks.
Hokusai: A Graphic Biography will come in a hardcover format and retail for $19.99.
Laurence King Publishing also published Basquiat: A Graphic Novel, a non-fiction chronicle of the life the American painter Jean-Michel Basquiat (see "'Basquiat: A Graphic Novel'").
Click on Gallery below for full-size images!