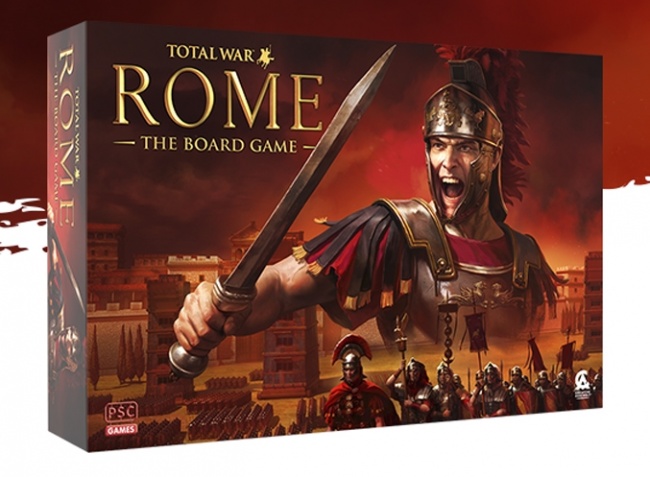 PSC Games announced
Total War: Rome - The Board Game
, a new tabletop game based on Sega and The Creative Assembly's classic hit video game, for release into retail in 2022; pending a successful crowd-funding campaign.
The Total War: Rome video game is a tactical troop movement game developed by The Creative Assembly and originally published by Activision. Later on, the publishing rights moved on to Sega and a remastered version of the game, developed by Feral Interactive, was released in April of 2021. The prospective board game looks to capture the essence of the video game in tabletop form. Simon Hall, the head designer, is currently in the advanced stages of developing this game:
"The game is full of rich decisions for the gamer, but at the same time is slick and easy in all of the mechanics," said Hall about I hope by striking this balance it will be loved by Total War fans, but will also be appealing to board gamers and PC gamers alike."
The tabletop version of this game will support up to four players as they assume the roles of leaders from Rome, Carthage, Greece, and Gallo-Germania circa 250 BC to 50 BC. The base game will play in about 180 minutes, and PSC has already planned expansions for this game. There has been no word on MSRP of this game as of the publication of this article.
PSC Games was recently nominated for a 2020 Origins Award in the board game category (see "2020 Origins Awards Nominees Announced ").