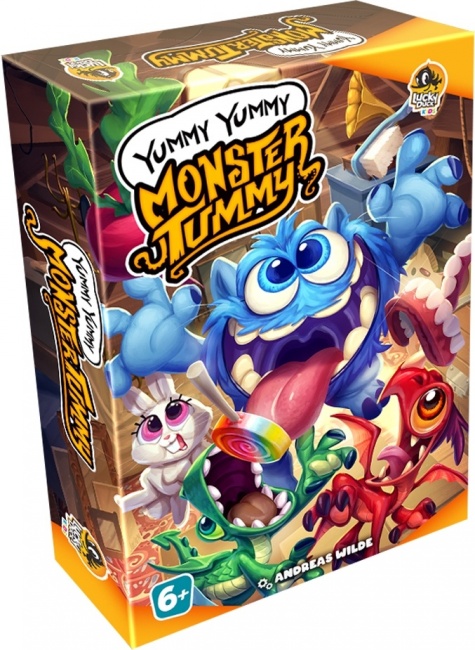 Lucky Duck Games and HYBR announced
Yummy Yummy Monster Tummy
, a new cooperative digital hybrid game, for release in Q4.
In Yummy Yummy Monster Tummy, there are monsters in the attic, and players must feed them whatever they can find. It is a family cooperative card game where players try to match foods to the color of a monster's fur, which is the color of foods they prefer to eat. The game is run by a mobile app, and monsters are "fed" by scanning QR codes on the backs of cards. If a player feeds a monster items that don't match their fur color, all players lose the game.
This game features two modes of play, Story Mode or Party Mode (standard gameplay). Story Mode features a plotline that allows players to unlock new Locations and items by completing levels. Yummy Yummy Monster Tummy comes with 92 item cards, 12 different story levels, and access to the app. It is for two to four players, ages 6 and up, and will retail for $19.00.
Lucky Duck Games recently launched Divinus, a new app driven tabletop game, for preorder on Gamefound (see "'Divinus' on Gamefound").