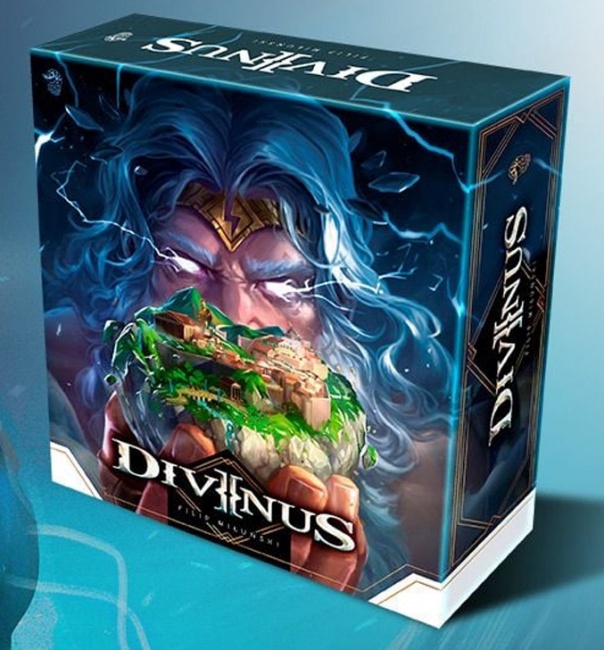 Lucky Duck Games launched
Divinus
, a new app driven tabletop game, for preorder on Gamefound.
In Divinus, the Nordic Gods have invaded the Ancient Greek pantheon and a clash between Gods is eminent. It has been prophesized that a new Divinus will rise up and take power. Players take on the roles of demigods trying to vie for power and win the favor of the pantheon. They accomplish this task by exploring lands, completing quest, and gaining artifacts and titles throughout the game. This game features tile-laying and dice manipulation mechanics combined with app support similar to Lucky Duck's Chronicles of Crime series (see "'Chronicles of Crime: 1900'").
This game has raised $155,570 (converted from Euros) with 1,213 backers ($128 per backer), and there will be a retailer pledge available. Divinus supports two to four players, ages 12 and up, and plays in 45 to 60 minutes. No word on retail price as of the publication of this article.