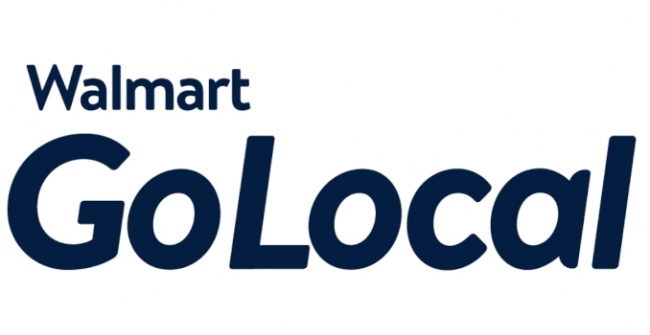 Walmart has launched a new same-day delivery service for other retailers, as it expands its role as a third-party platform and positions itself to compete more effectively with Amazon.
After receiving an order via their e-commerce platform, retailers using GoLocal, the new service, ping Walmart, which dispatches a driver to pick up the goods and deliver them. GoLocal is a white-label service, meaning that delivery vehicles and drivers do not carry Walmart branding.
This is a further expansion of its services for third-party retailers, which Walmart has been steadily expanding (although it's still far behind Amazon). In addition to offering products from third-party sellers on its website, Walmart also recently inked a deal with Adobe to make elements of its retail software to Adobe Commerce (and Magento Open Source) customers, including a range of features making it easier to take, fulfill, and hand off online orders for pick-up. Adobe Commerce is also going to integrate with Walmart's Marketplace, its third-party sales platform.
Amazon's global sales recently passed Walmart's for the 12-month period ending in June (see "
Sales by Amazon Pass Walmart's
"), so Walmart is now playing catchup.