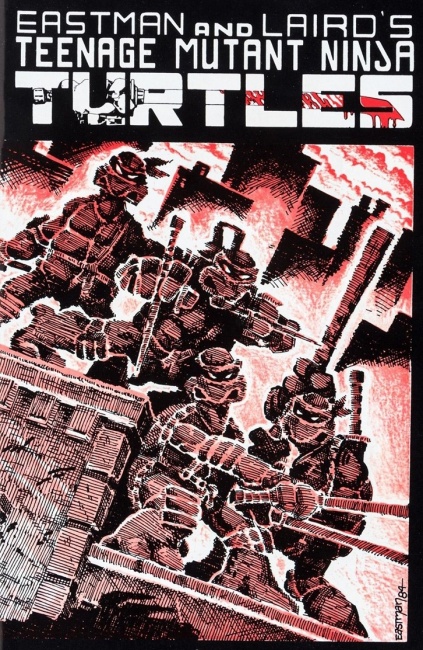 ComicConnect sold a CGC 9.8 copy of
Teenage Mutant Ninja Turtles
#1 (1984) with white pages (CGC #3866366001) for $245,000 on September 1.
This sale set a record for highest price paid for a Copper Age comic book. It beat out the recent sale of another CGC 9.8 copy with white pages (CGC #2081174001) that sold on ComicConnect for $240,000 on August 24, 2021. These two recent sales completely eclipsed a January Heritage sale of a CGC 9.2 copy of the book, that was signed by Kevin Eastman, by over $200,000 (see "
'Batman' #1 Sells at a Record $2.2 Million
").
The sale also comes within $20,000 of the top sale of a Bronze Age comic book; which was a copy of Marvel Spotlight #5, featuring the first appearance of Ghost Rider, that went for $264,000 in June (see "Ghost Rider Sells For $264,000 at Heritage Auctions"). Teenage Mutant Ninja Turtles #1 (1984) is the first appearance of Turtles, Splinter, and Shredder, and was self-published by Kevin Eastman and Peter Laird. It is a rare book to find in high-grades with only 3,000 copies printed by Mirage Studios.