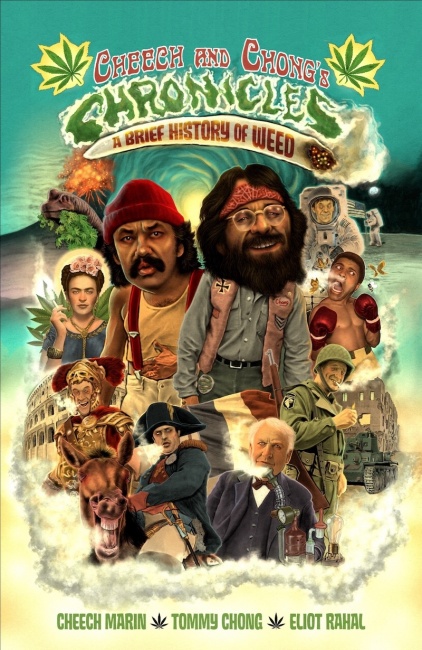 Z2 will publish
Cheech & Chong's Chronicles: A Brief History of Weed,
which will tie in with the stoner comedy team's 50th anniversary of performing together, the company announced. Cheech Marin and Tommy Chong themselves will write the book, the pair's first graphic novel, with the assistance of comedian and writer Eliot Rahal. The story starts with Cheech & Chong heading out on a road trip and then expands into a fictionalized history of cannabis through the ages. Noah Van Sciver (
Grateful Dead: Origins, Fante Bukowski
) is the artist, with additional artwork by Bob Fingerman, Rick Veitch, Jim Mahfood and Jason Gonzalez.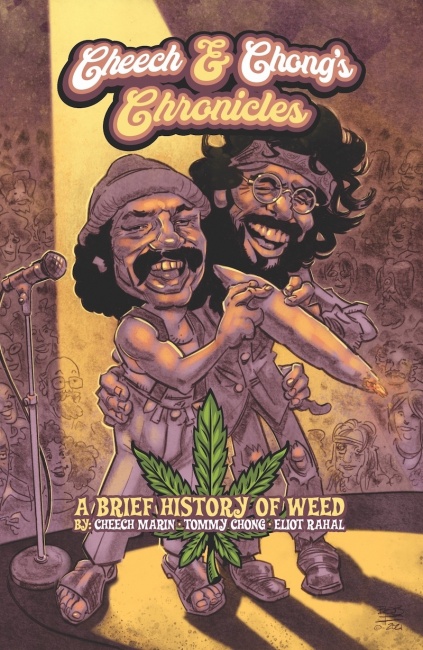 The book is scheduled for release on April 20 in four different formats: Standard Edition Softcover, with an MSRP of $24.99; Standard Edition Hardcover, with an MSRP of $39.99; Deluxe Edition, which includes an oversized, slipcased hardcover, five art prints, and an enamel pin, with an MSRP of $99.99; and the Platinum Deluxe Edition, an oversized, slipcased hardcover signed by Cheech & Chong, five art prints, an enamel pin, an embroidered patch, and a vinyl slipmat, with an MSRP of $299.99.
Z2 typically teams up with musicians to produce graphic novels based on their lives. They sell directly to retailers (see "Z2 Rolls Out Direct-to-Retailer Program") and distribute their books via Diamond, Lunar, and Simon & Schuster (see "Lunar Adds Z2 to Its Roster of Publishers").