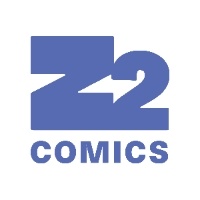 Lunar Distribution has added Z2 Comics, which focuses on graphic novels by and about musicians, to its roster of publisher clients, the companies announced. Z2 is the fourth publisher to sign with Lunar for comic store distribution.
Lunar was formed by the principals of Discount Comic Book Service last year to handle DC's distribution at the beginning the COVID-19 pandemic; it is the sole distributor for DC comics and recently added Ahoy and Scout comics to its list (see "Lunar Distribution Adds Third Publisher"). Like Z2, Ahoy and Scout comics are also available through Diamond Comics Distributors. Z2 titles are sold to the book trade by Simon & Schuster, and it also sells direct to retailers.
Beginning with Z2's November titles, retailers will receive a flat 50 percent discount when they order through Lunar Distribution, and Z2 will also offer its September and October releases on FOC via Lunar in the near future.
Z2 launched its direct distribution program in June (see "Z2 Rolls Out Direct-to-Retailer Program"), allowing retailers to order directly from the publisher with "competitive" discounts and the ability to order its deluxe editions.