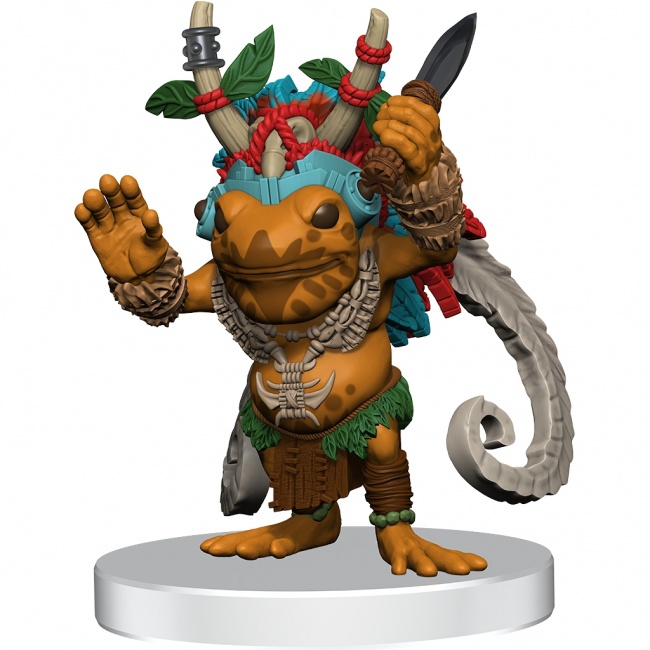 WizKids revealed D&D Icons of the Realms: Grung Warband, a new miniatures set, which will hit retail in March 2022.
D&D Icons of the Realms: Grung Warband comes with 6 miniatures featuring this iconic D&D foe. This set is great for Dungeon Masters who want to quickly build a new encounter to keep play sessions moving. It comes with the following pre-painted miniatures: a Green Grung, an Orange Grung Elite Warrior, a Red Grung Wildling, a Blue Grung, a Gold Grung Elite Warrior, and a Purple Grung.
This set will retail for $39.99.
WizKids also unveiled two Death Saves: War of Dragons sets, featuring characters from Joe Manganiello's celebrity D&D campaign, for release in March 2022 (see "Upcoming WizKids' Miniatures Sets").
Click on Gallery below for full-size images!