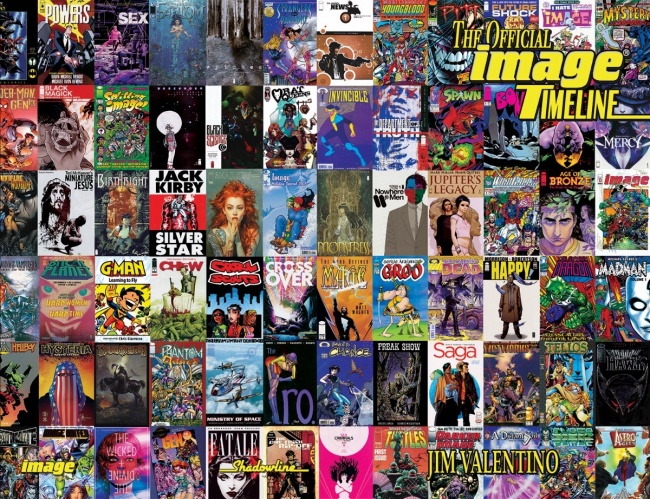 Image Comics will publish the
Official Image Timeline,
a 64-page, prestige-format one-shot, on February 2, just in time for the company's 30th anniversary. Image Co-Founder and Archivist Jim Valentino created the chronology, which will include milestones in the company's history as well as covers, photos, and glimpses behind the scenes.
"I've worked diligently on this Timeline for the past year, trying to stay as true to the facts as possible, regardless where they lead," Valentino said in the announcement from Image. "While I sincerely hope that fans, new and old, will enjoy this illustrated journey through the last 30 years—I also hope that this Timeline will put to rest, once and for all, the misinformation and misunderstandings of what Image is and what it has strived to be."
Image Co-Founder Rob Liefeld is also marking one of the company's milestones with a special facsimile edition of the first issue of Prophet (see "Image to Publish Facsimile Edition of Rob Liefeld's 'Prophet' #1").
Click Gallery for preview!