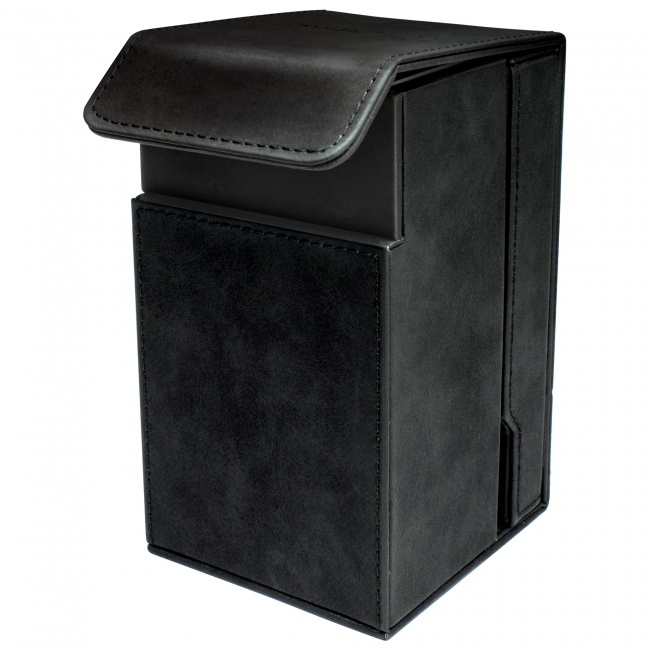 Ultra PRO unveiled
Alcove Dice Tower
, a new compact, fold-out dice tower, for release into retail stores in Q3 2022.
The Alcove Dice Tower is somewhat of a hybrid between a fold-out dice tower and an Alcove Tower Deck Box. Its compact design allows it to hold 40 or more standard-sized RPG dice. The tower has an injection molded core that features three ramps to ensure random rolls. This product has a magnetic closure, and it is the same size as an Ultra Pro Alcove Tower Deck Box (see "'Mythic Edition Accessories'"), making it easier to store along with other Ultra PRO products.
Click on Gallery below for full-size images!