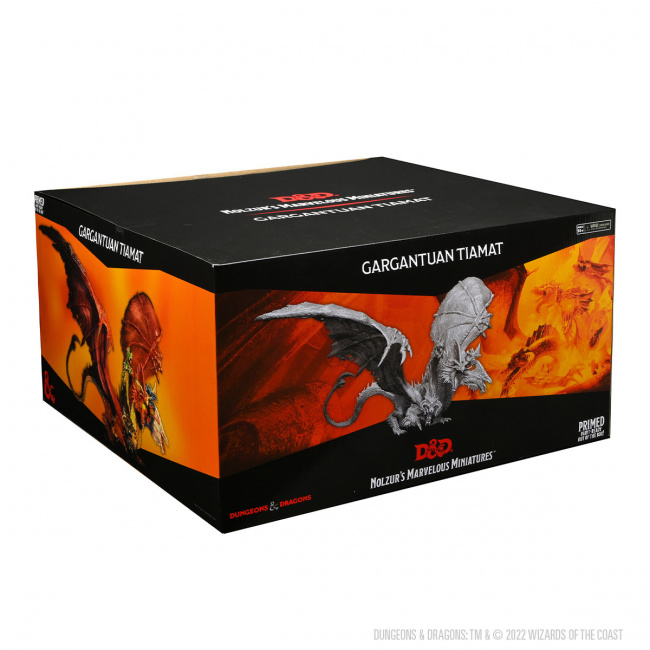 WizKids revealed an unpainted version of
D&D Nolzur's Marvelous Miniatures: Gargantuan Tiamat
, which will hit stores in February 2022.
Tiamat is back again in miniature form, and this time the Queen of Dragons can be given a custom paint job. The new Gargantuan Tiamat comes primed and ready to paint, and features deep cuts to make the painting easier. Unlike the fully-painted version, this model requires some assembly. D&D Nolzur's Marvelous Miniatures: Gargantuan Tiamat will retail for $349.99.
Additionally, for full retail members attending GAMA Expo 2022, WizKids will contribute this model to the Retailer Box. Each store that attends six Premier Presentations will receive a Tiamat as part of the Retailer Box. All retailers planning on attending GAMA Expo 2022 must be vaccinated (see "GAMA Expo").
Click on Gallery below for full-size images!