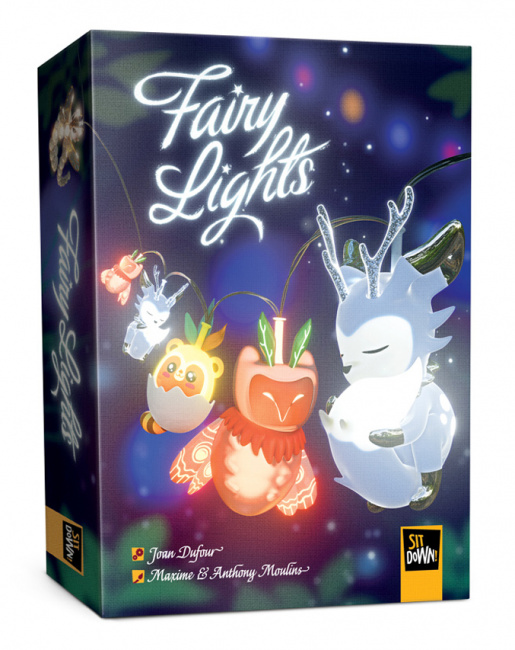 Luma Imports will release
Fairy Lights
, a new card game by Sit Down! games, into U.S. retail in Q3 2022.
Fairy Lights is a press your luck card game where players try to complete sets of identical bulbs to score points. Players score more points for making the most beautiful garland of lights, but they may have to take some risks by drawing extra cards to get there. The player with the most points at the end of the game wins. This game features adorable artwork and is an easy family game to learn and play.
The game box comes with 34 Racoon-Chicken cards, 28 Rabbit-Hedgehog cards, 20 Owl-Butterfly cards, 16 Fox-Deer cards, 5 Dragon-Dragonfly cards, and a rulebook. This game is for two to five players, ages 8 and up, and plays in 15-30 minutes. It will retail for $21.99.
Luma Imports will release Garden Nation, an area control game by Bombyx, into retail (see "'Garden Nation'").