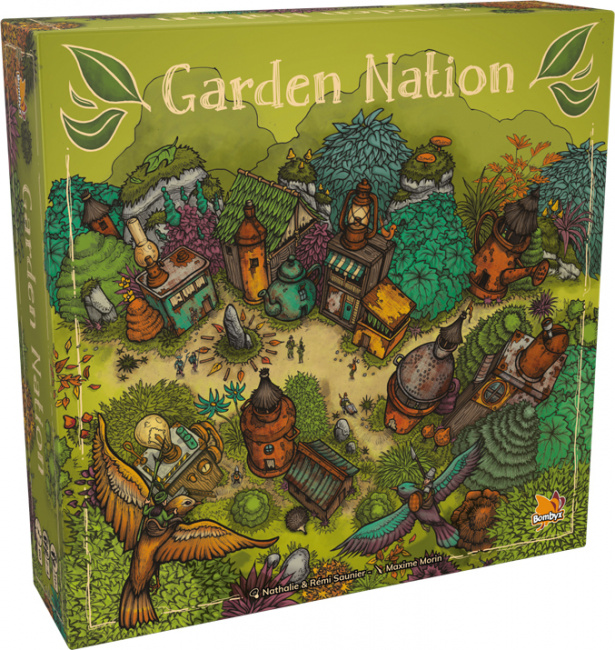 Luma Imports will release
Garden Nation
, an area control game by Bombyx, into retail in Q2 or Q3 2022.
In Garden Nation, clans of little people have been exiled from the forest and have taken over an abandoned garden. There, they start to build a new town out of wooden crates, the old transistor radios, coffee pots, and other salvaged junk in the area. Inevitably, the clans begin to vie for power and players use their clan try to seize control of the town by completing official projects, take control of territories, secret missions, and invading opponents' buildings. The town builds up into a 3D city as projects get completed and the game progresses.
This game is for two to four players, ages 10 and up, and plays in 60-75 minutes. It will retail for $59.99.
Luma Imports recently released a trio of family-friendly games (see "Family-Friendly Fare Coming from Luma").