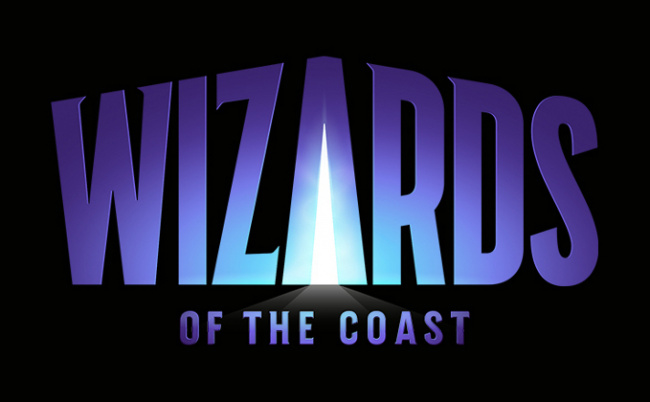 Wizards of the Coast plans to use its
Magic: The Gathering
and
Dungeons & Dragons
play systems for more IPs, the company revealed during the Hasbro Q1 conference call Tuesday. This will expand the Universes Beyond program for
Magic: The Gathering
, but is a new development for
Dungeons & Dragons.
"[Y]ou'll see us continue to expand the number of formats and reach new customer segments by expanding our Universes Beyond initiatives, which brings IP from outside of
Magic
into the
Magic
play system," new Wizards of the Coast and Digital Gaming segment President Cynthia Williams said on the call. "We've talked a lot about universes beyond in
Magic,
which is this concept of thinking about
Magic
as a play system and bringing in outside brands or outside IP into that play system. We see potential for that with
D&D
as well."
For the first time, Hasbro executives talked in some detail about digital roleplaying companion D&D Beyond, which it purchased from Fandom this month (see "
Hasbro to Purchase D&D Beyond
"). WotC sees D&D Beyond as the primary hub for its expansion of the D&D play system into other IPs, and also plans to create physical products exclusive to the platform. "And then we see a lot of e-commerce and direct opportunities working in partnership with our Hasbro Pulse team to have physical digital tie-ins that are unique to the platform," Williams said.
The D&D Beyond purchase brings a platform that's been growing at a three-year compound annual growth rate of over 50%; when integrated into Hasbro, it expects D&D Beyond to have an operating profit margin of 65%, showing the rest of the Wizards of the Coast and Digital Gaming segment, which currently has an operating margin of 40%+, how to really make money.
Game sales across all metrics were up in Q1 2022. Sales in the Wizards of the Coast and Digital Gaming segment were up 9%, from $242.2 million to $262.8 million. Within the segment, tabletop revenues (
Magic
and
D&D
) were up 10%, while digital and licensed gaming sales were up 6%.
Magic: The Gathering
sales (print and digital combined) were up 7%, behind strong sales for
Kamigawa: Neon Dynasty
, which Hasbro said was its best-selling winter set of all time, up 28% over the same set last year. It was one of WotC's top three
Magic
sets ever, and its the fifth set that generated over $100 million for the company.
Hasbro gaming sales excluding franchise brands
Monopoly
and
Magic: The Gathering
were up 5%, led by
Dungeons & Dragons
, Avalon Hill's
HeroQuest,
and
Duel
Masters. Total gaming sales including franchise brands were up 4% over Q1 2021 to $379 million.
Margins were under pressure at Wizards of the Coast and throughout the company due to rising costs in the company's supply chains. Operating profits in the Wizards of the Coast and Digital Gaming segment were down 3% to $106.4 million from $110.0 million in the year ago quarter, due to higher product costs, both in card stock and printing, increased freight costs, and the people costs of product development investments, the company said.
Hasbro has purchased paper product to ensure it has the paper stock on hand to fulfill demand going forward.
For all of Hasbro, Q1 sales were up 4% from $1.115 billion to $1.163 billion, and net earnings were down 47%, from $116.2 million in Q1 2021 to $61.2 million in Q1 this year.