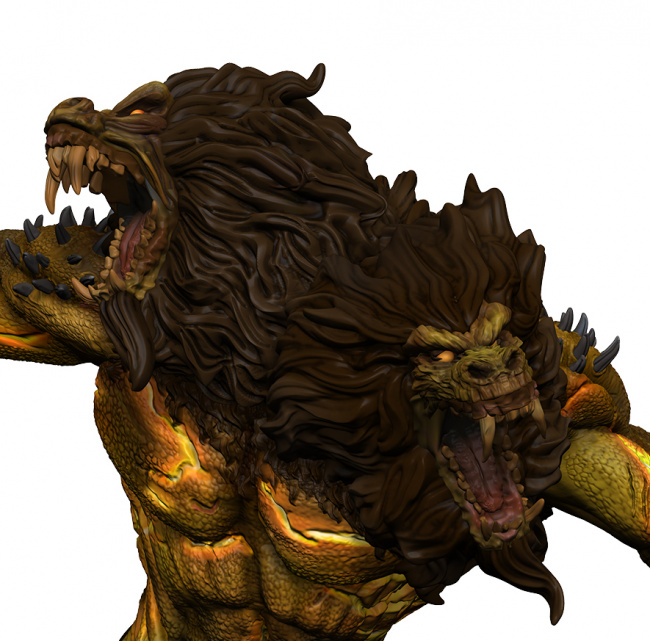 WizKids unveiled
D&D Icons of the Realms Miniatures: Demogorgon, Prince of Demons
, a new premium figure, for release into retail in September 2022.
Demogorgon is the embodiment of chaos, madness, and destruction, and his primary motivation is to corrupt all that cross his path. The Prince of Demons is an amalgamation of different creatures, having a saurian lower body, tentacles, and two simian heads. Each head is individually named: one is Aameul and and the other is Hathradiah. Both of these heads create madness and confusion for any adventurer that looks upon them.
This premium figure will retail for $89.99.
WizKids also recently unveiled Critical Role: Bells Hells, a new miniatures set (see "'Critical Role: Bells Hells' Miniatures Set").
Click on Gallery below for full-size images!