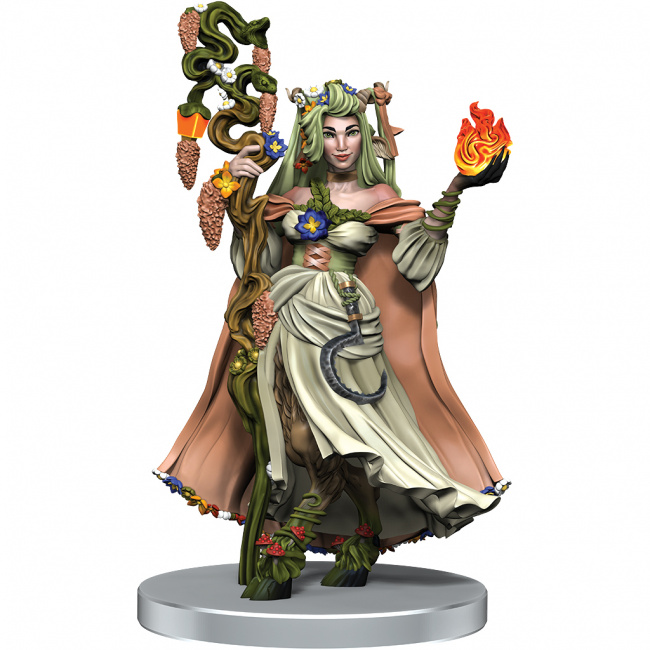 WizKids unveiled
Critical Role: Bells Hells
, a new miniatures set, for release in November 2022.
Critical Role: Bells Hells showcases the entire cast from the show's third campaign as their characters. These pre-painted miniatures feature highly detailed sculpts that capture the demeanor of the actors. The set comes with 10 figures that include Fearne Calloway, Little Mister, Imogen Temult, Orym the Air Ashari, Dorian Storm, Chetney Pock O'Pea, Werewolf Chetney, Laudna, Fresh Cut Grass, and Ashton Greymoore.
This set will retail for $79.99
WizKids also unleashed another wave of Critical Role Unpainted Miniatures, which will hit stores in June 2022 (see "'Critical Role Unpainted Miniatures'").
Click on Gallery below for full-size images!