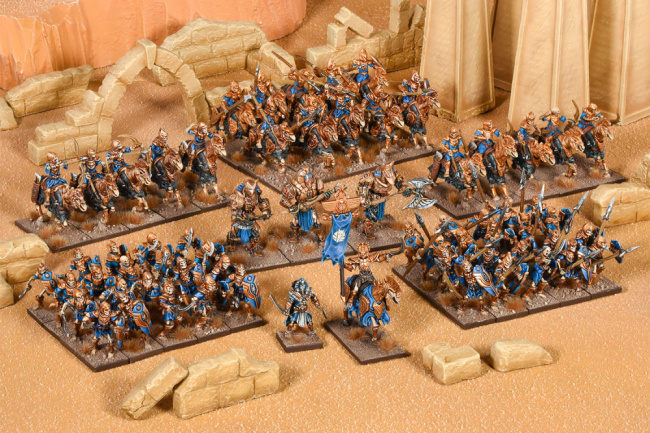 Mantic Games announced product price increases that will take effect on August 1, 2022.
The price increases are a result of increases in raw material costs and shipping costs. Many of their models are made from hard plastic, the price of which has been likely affected by the recent surge in commodities prices, but the main driver of the price increases was rising shipping costs. The price increase will affect many of their lines, including
Kings of War
and
Firefight
. However, retailers can still stock up on these miniatures products prior to the August price increase, and Mantic is also having a summer warehouse clearance sale next week to help with that.
Mantic Games recently unveiled two
Kings of War
miniatures boxed sets for release in July 2022 (see "
Two 'Kings of War' Miniatures Boxed Sets
").