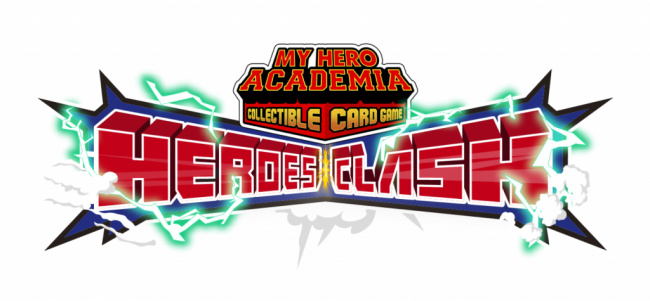 Jasco Games unveiled
Heroes Clash
, a new booster set for
My Hero Academia CCG
, for release into retail.
The third expansion to My Hero Academia CCG adds eight new playable heroes to the game. It also will feature three new Terrain assets and a cycle of foundations that destroy other foundations. The expansion offers new attacks to support both new and existing decks, including an attack with a printed 10 damage and an attack with Powerful: 4.
Packs come with 10 cards and consist of 6 commons, 3 uncommons, and a rare or ultra rare. Card treatments will also showcase a limited collector's Alternate Art rarity type. Displays will retail for $110.
The Heroes Clash set will also have two Deluxe Starter Decks and a Deck-Loadable Content pack available. The starters come with 51 cards and a random Ultra Rare. One deck will feature Pro Hero Endeavor and the other will feature Eraser Head. Each starter retails for $22.99. The Wild Wild Pussycats Deck-Loadable Content Pack comes with 24 foil cards that allow players to expand their collection by adding playable characters such as Mandalay, Pixie-Bob, Ragdoll, and Tiger. It will retail for $29.99.
Jasco Games recently expanded its distribution of My Hero Academia products to mass and specialty retail chains in addition to hobby game stores (see "'My Hero Academia' Line to Major Retailers").