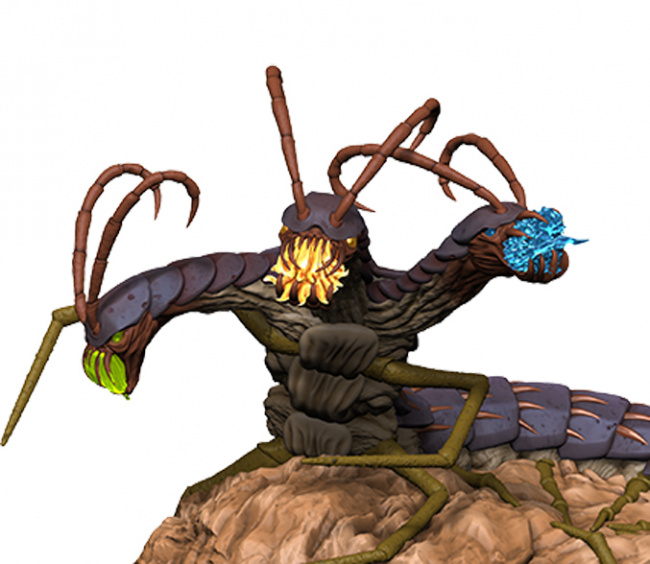 WizKids unleashed
Pathfinder Battles: Impossible Lands - Mukradi
, a premium figure boxed set for
Pathfinder Battles: Impossible Lands
, for retail in November 2022.
Mukradis are three-headed centipede-like creatures that have brutal breath weapon attacks. They can ambush unknowing adventurers at night, using their darkvision to see clearly in the midnight hours. This figure stands about five inches tall and is pre-painted.
It will retail for $49.99.
WizKids also revealed Masters of Magic Boxed Set and Heroes and Villains Boxed Set for the Pathfinder Battles: Impossible Lands line, which will release into retail (see "New 'Pathfinder Battles' Character Miniatures").
Click on Gallery below for full-size images!