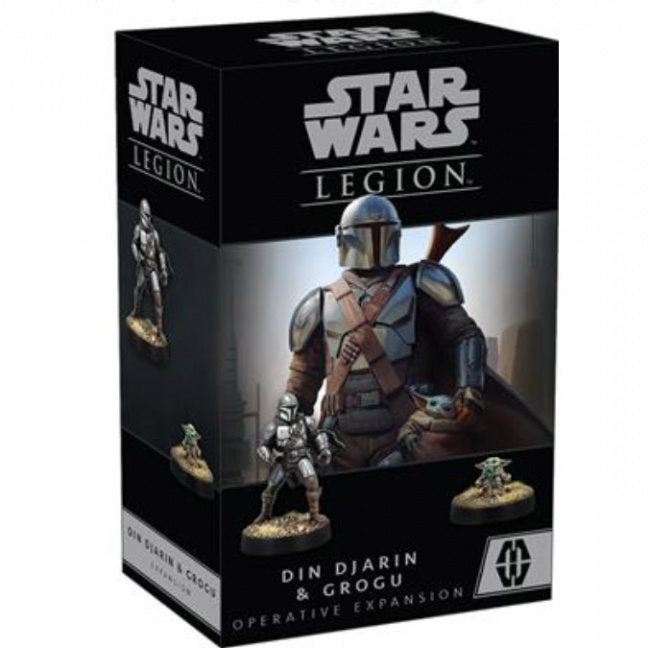 Atomic Mass Games will release
Din Djarin & Grogu Operative Expansion
, a new miniatures pack for
Star Wars: Legion
, into stores on October 21, 2022.
At long last, Din Djarin and Grogu are geared up and headed to the battlefields of Star Wars: Legion. Din Djarin enters the game as a skilled bounty hunter and Grogu as a force-attuned foundling that can join either a Rebel or Imperial army. The two characters have strong latent abilities and come with four command cards for battle. Djarin comes with four upgrade cards, which allows players to let him equip either his Amban Rifle or a Beskar Spear.
This expansion will retail for $24.99.
Atomic Mass Games also announced the Swoop Bike Riders and IG-Series Assassin Droids sets for Star Wars Legion (see "Swoop Bikers, Assassin Droids Raid 'Star Wars Legion'").
Click on Gallery below for full-size images!