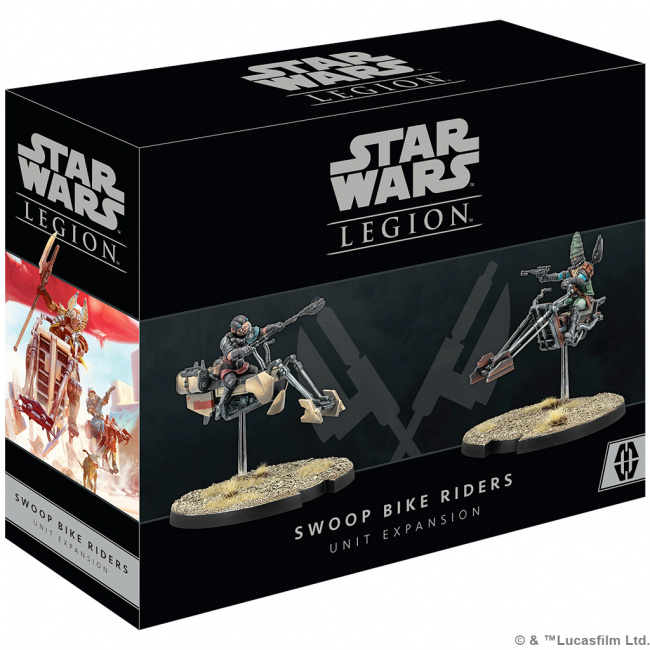 Atomic Mass Games has revealed two new miniatures kits for
Star Wars Legion:
the
Swoop Bike Riders Unit Expansion
and the
IG-Series Assassin Droids Operative Expansion,
both releasing this autumn.
Built for speed, the Swoop Bike Riders offer a highly maneuverable addition for the Rebel Alliance, Mercenary, or Republic factions. This kit includes a pair of riders mounted on repulsor-lift bikes original built for racing plus a unit card to use them in the game, and 11 tokens. MSRP is $34.99.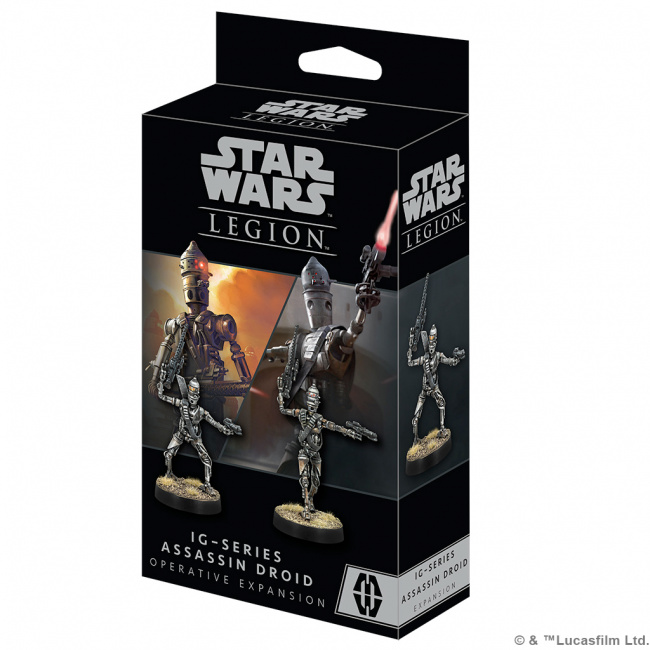 Feared for their ruthless determination, IG-series droids can unleash a whirlwind of destruction. This set features both the rogue assassin IG-88 and the bounty hunter IG-11 with two different program modes making them suitable for Imperial or Rebel armies. Kit comes with 2 models, 2 unit cards, 2 upgrade cards, 5 command cards, and a token sheet. MSRP is $29.99.
All models are supplied unpainted. Some assembly is required. Click Gallery below to see models from both kits.
This fall, Atomic Mass will launch four new starter sets for the game (see "Atomic Mass Games Announces Four 'Star Wars Legion Battle Force Starter Sets'").