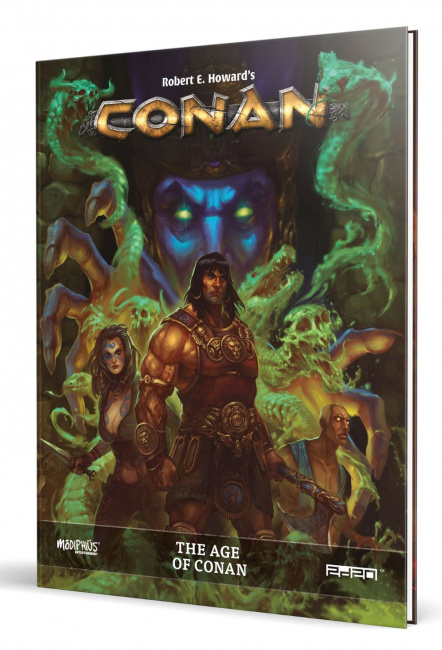 Modiphius Entertainment will release
Conan: The Age of Conan
, a RPG sourcebook based on Funcom's
Age of Conan
MMORPG, into retail on August 16, 2022.
This sourcebook adds the lore from Cabinet Group's 2008 Age of Conan MMORPG, which was acquired by Funcom in 2021 in a buyout (see "Funcom Acquires Cabinet Group"), to Conan: Adventures in an Age Undreamed Of RPG. It details the secret war between Thoth-Amon and Kalanthes as told by the Secret Scribes. The book also adds 12 new character archetypes to the mix as well as weapons, armor, and equipment found in the online game. Players can also use this book to explore an alternate version of the Hyborian landscape that includes locations like the Sanctum of the Burning Souls, the Dragonspine Mountains, the Purple Lotus Swamp, Atzel's Approach, and the Hall of Crom!
This book will retail for $35.00.