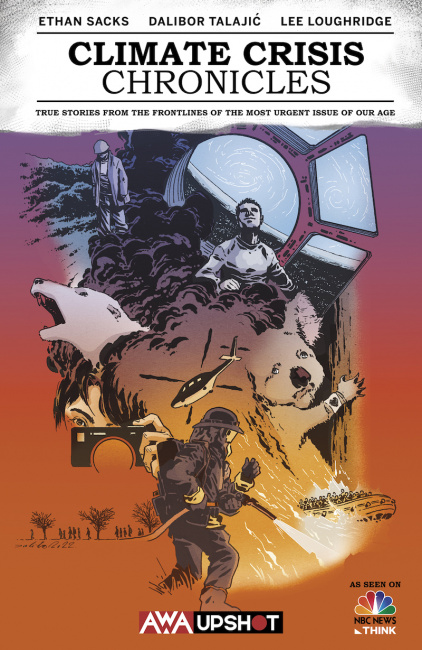 AWA Studios is following up its
Covid Chronicles
with a new story collection by the same creative team: Climate Crisis Chronicles, by journalist Ethan Sacks and artist Dalibor Talajic
.
Each of the ten stories in the book focuses on the impact of climate change on an individual somewhere in the world, from a firefighter on the front lines of the California wildfires to a human rights activist dealing with the aftermath of a hurricane in Honduras.
AWA is publishing the book online first in the NBC News THINK website, with one chapter going up each week for ten weeks; the first one debuted on August 5. The print edition will follow in November as a paperback with an MSRP of $9.99.
Covid Chronicles, the first book in a planned Chronicles series, was published in December 2020 (see "AWA's Real-Time Comics Journalism of the COVID Pandemic").