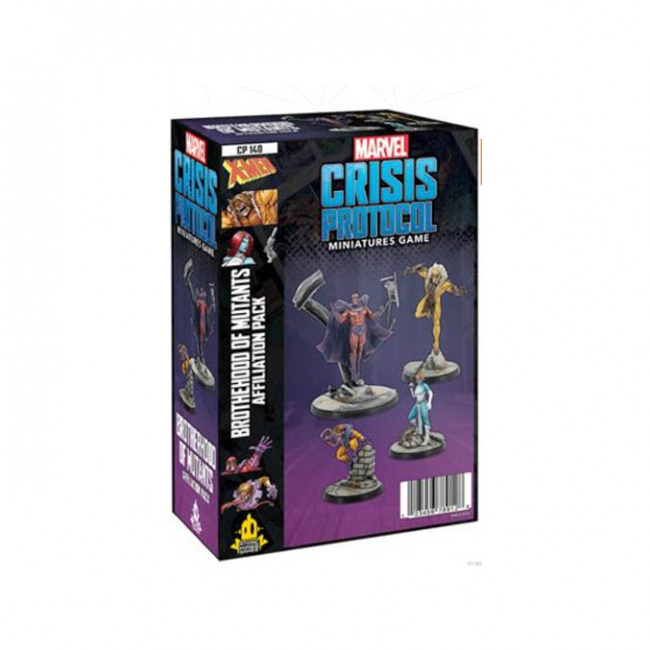 Atomic Mass Games will release the
Brotherhood of Mutants Affiliation Pack
, a miniatures pack for
Marvel Crisis Protocol
, into retail on December 9, 2022.
Brotherhood of Mutants Affiliation Pack offers four highly-detailed miniatures with the same team affiliation. This pack brings together the core members of the Brotherhood of Mutants, Magneto, Mystique, Sabretooth, and Toad, into one package. The game box also gives players tools they need to start playing this faction in games of Marvel Crisis Protocol, including the 4 stat cards for these characters and their 7 Team Tactics cards. Additionally, the pack comes with a Crisis card and 2 Metal Construct miniatures that Magneto can fling at his enemies on the battlefield.
This pack will retail for $64.99.
Atomic Mass Games also unleashed Rivals Panels: Weapon X Program, a new miniatures pack for Marvel Crisis Protocol (see "New Logan, The Wolverine and Sabertooth 'Rival Panels'").