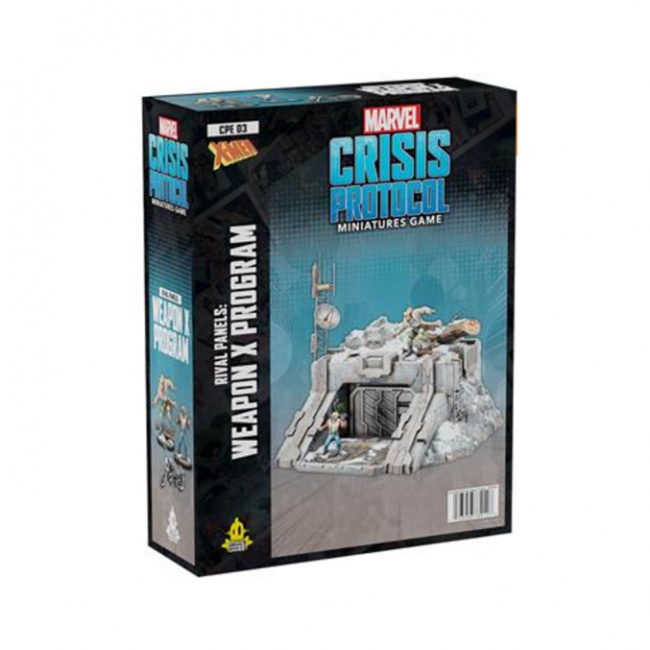 Atomic Mass Games unleashed
Rivals Panels: Weapon X Program
, a new miniatures pack for
Marvel Crisis Protocol
, which will hit retail on December 9, 2022.
The famous rivalry between Logan and Sabertooth makes its way onto the Marvel Crisis Protocol. Before the X-Men, these two were the deadliest weapons to emerge from the Weapon X Program, and they fought beside one another on a covert team. Unfortunately, Sabretooth's bloodlust turned their friendship into a bitter rivalry. This Rivals Panel includes a Logan, The Wolverine miniature, a Sabertooth miniature, 2 bases, a Motorcycle, a Bunker Terrain Piece, 8 props, 2 Stat cards, and 6 Tactic cards.
Atomic Mass Games also released Marvel Crisis Protocol: Rival Panels - Spider-Man vs. Doctor Octopus (see "'Marvel Crisis Protocol: Rival Panels'").
Click on Gallery below for full-size images!