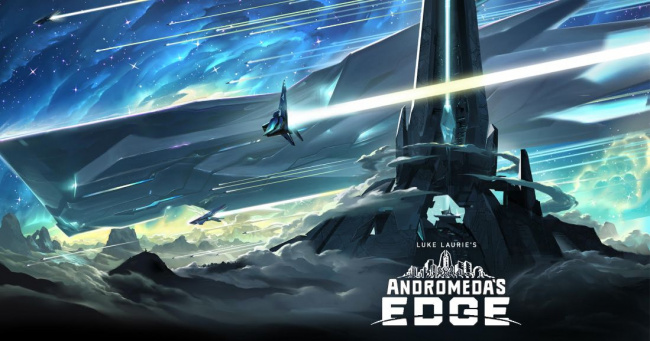 Lucky Duck Games will launch
Andromeda's Edge
, a new sci-fi worker placement board game by Luke Laurie, onto Gamefound in January 2023.
Andromeda's Edge is another game that will be published via Lucky Duck's partnership with Cardboard Alchemy, the makers of Flamecraft (see "'Flamecraft'"). In this game, players take control of a unique faction looking to build out their new civilization across a hexagonal board. They will assign upgradable starships to different areas of to the board to construct starbases. The starbases are where players create their tableau engines by adding different types of modules to them.
The factions each have their own strategies and different ways to play the game. The goal of the game is for players to battle their opponents and compete to achieve superior accomplishments in the areas of Science, Industry, Commerce, Civilization and Supremacy. The game is for one to five players, ages 14 and up, and plays in about 40 minutes per player. This game will be headed to retail after backer fulfillment is complete.