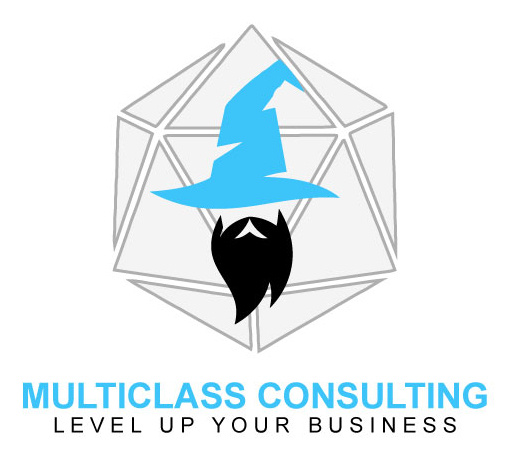 Three game industry veterans, Pierce Watters, Anthony Boyd, and Tyler Smith, have formed Multiclass Consulting, which will offer sales, marketing, logistics and general business consulting to tabletop games companies. Pierce Watters, who retired from his position as Paizo Publishing Director of Sales last year after 20 years at the company (see "
New Paizo VP
"), is the best known of the group. In addition to his time at Paizo, Waters had stints at Wizards of the Coast and TSR.
"I decided to come out of retirement," Watters told us. "I've known and worked with Anthony Boyd for some time and he was looking to do something new. Then, along came Tyler Smith in Toronto who was ready for new challenges. So here we are, Multiclass Consulting, Inc."
Boyd had a stretch as Director of Sales at Lucky Duck Games, and more recently was Sales Director at Pegasus Spiele North America.
Tyler Smith was head of Sales, Logistics, & Distribution at board game bar and café chain Snakes & Lattes, and is Founder and Head of Sales, Partnerships, and Accounts at D6 Publisher Resources, which does storage and fulfillment for Kickstarter fulfillment and other purposes.
"The opportunity to work with Anthony Boyd and Tyler Smith is both a delight and a challenge," Watters said. "Our experience and talents mesh well; together we offer multi-level sales and marketing. We're ready to take on the challenges of product development and support in a new and ever-changing marketplace."