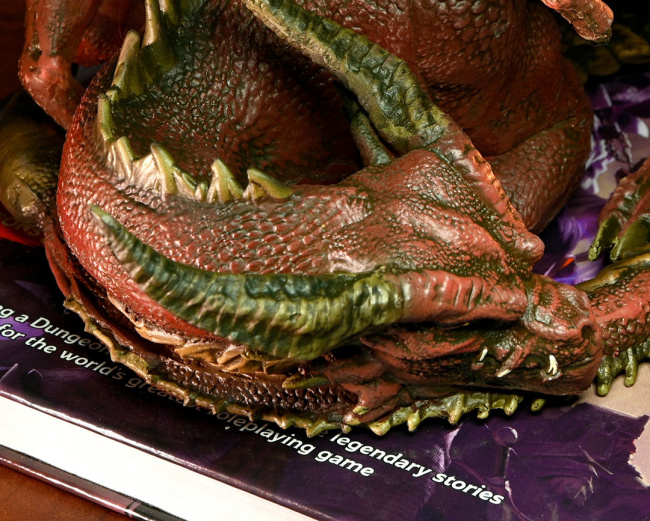 WizKids will release
D&D Replicas of the Realms: Pseudodragon Life-Sized Figure
into retail in March 2023.
Need a familiar to guard the games library or cash wrap? This life-sized pseudodragon is a 14" long, soft foam figure that is ready for the task. It is hand-painted to detail the creature's scales, teeth, and claws. This item will be net priced, and product images are not final.
WizKids also unleashed D&D Icons of the Realms: Honor Among Thieves - Monsters Boxed Set, a new miniatures boxed set based on the upcoming Dungeons & Dragons: Honor Among Thieves movie (see "Miniatures Boxed Set").
Click on Gallery below for full-size images!