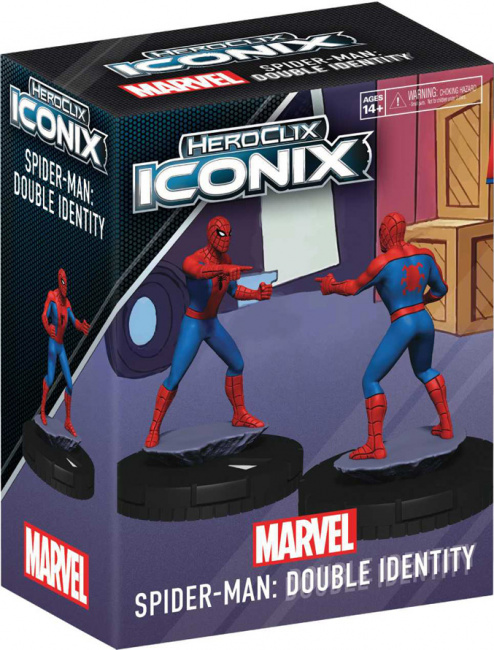 WizKids unleashed
Marvel HeroClix Iconix: Spider-man Double Identity
, a new collectors set, for release into retail in May 2023.
Marvel HeroClix Iconix
is a new line of
Heroclix
miniatures sets that capture moments from comics or TV for collectors to bring to the tabletop or display on their shelves. The first release in this series features the iconic scene from the 1960s Spider-man cartoon episode "Double Identity" that has been popular as a social media meme in the last decade. This set comes with two mirror-imaged Spider-men pointing at each other, just like the scene in the cartoon, in a windowed diorama display box.
This set will retail for $19.99.
Marvel HeroClix: Spider-Man Beyond Amazing
is also coming to retail soon (see "
'Beyond Amazing'
").
Click on Gallery below for full-size images!