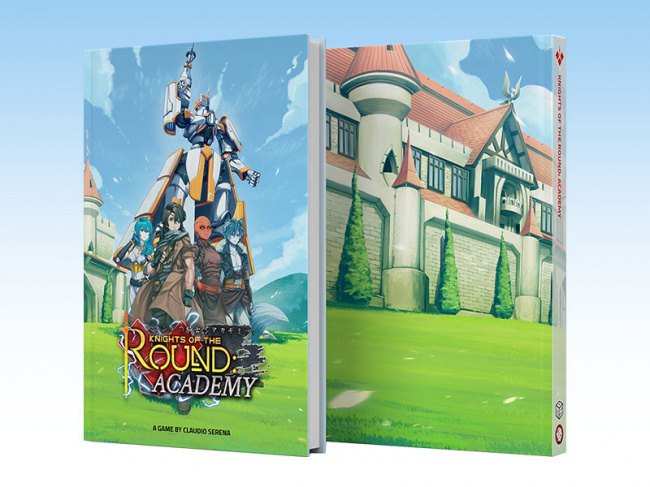 Ares Games will release
Knights of the Round: Academy RPG
, an anime-inspired RPG by MS Edizioni, for release into retail in January 2023.
Knights of the Round: Academy is a story-driven role-playing game that is inspired by three genres of anime. The first inspiration is Shonen anime where characters often overcome powerful enemies by learning the power of friendship and respect. The second inspiration for this game is Real and Super Robots anime, that teaches the reality of war, and the third is School Drama anime, which are mostly comedies about teenage life lessons and relationships.
The players take on the roles of students that are trying to juggle dealing with ruthless rivals, grueling training, teenage love, and monsters from the past of a planet divided by war. Traits describe the player characters, and dice are used as a resolution mechanism for conflict. This book will come as a 300-plus page hardcover core rulebook with everything players need to play the game.
Ares Games also revealed The Rich and the Good, a new edition of Carlo Rossi's Hab & Gut, for release into retail in January 2023 (see "'The Rich and the Good'").