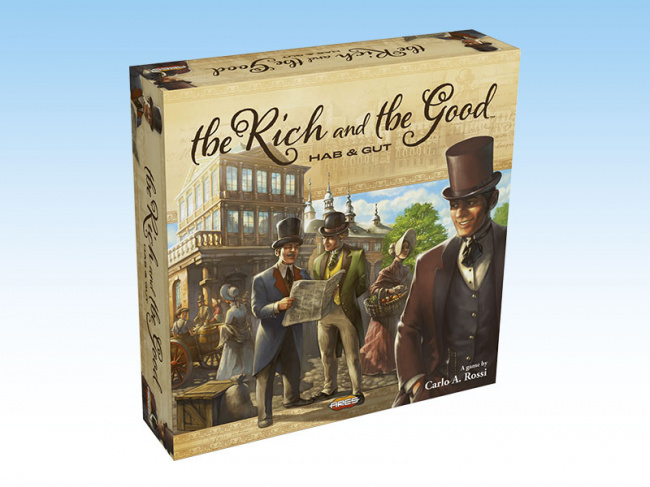 Ares Games revealed
The Rich and the Good
, a new edition of Carlo Rossi's
Hab & Gut
, for release into retail in January 2023.
This new edition of Hab & Gut, a commodities trading game that was originally released back in 2008, has few new bells and whistles added on to it. In this game, players take on the roles of competitors with insider trading information regarding commodities. The goal of the game was to manipulate markets to gain money and rise in social standing. The new edition has completely revamped graphic design as well as a brand-new two player mode.
The game is for two to five players, ages 13 and up, and plays in 45 minutes. It will retail for $39.90.
Ares Games recently released more details on War of the Ring: The Card Game (see "'War of the Ring: The Card Game'").