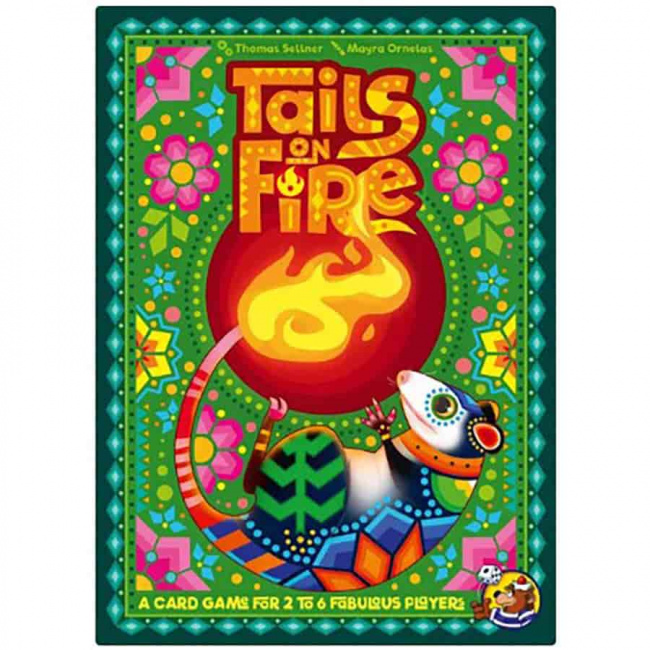 HeidelBAR Games revealed
Tails on Fire
, a new card game, for release into U.S. retail in Q1 2023.
Tails on Fire is an easy-to-learn card game by German author Thomas Sellner with art by Mexican artist Mayra Guadalupe Ornelas Ramos. The game is themed after a tale of Mexico's indigenous Huichol people, where an opossum stole an iguana's fire with her tail. In this game, players are hunting for the next and hottest fire by attempting to claim cards using their three-card hands. As each round progress, players outwit each other to keep the fire card and gain hot points.
The game box comes with 83 cards and a rulebook. This game is for two to six players, is for ages 10 and up, and plays in 20 minutes.
HeidelBAR Games will also release Fish & Katz, a family game, into U.S. retail (see "'Fish & Katz' into U.S. Retail").