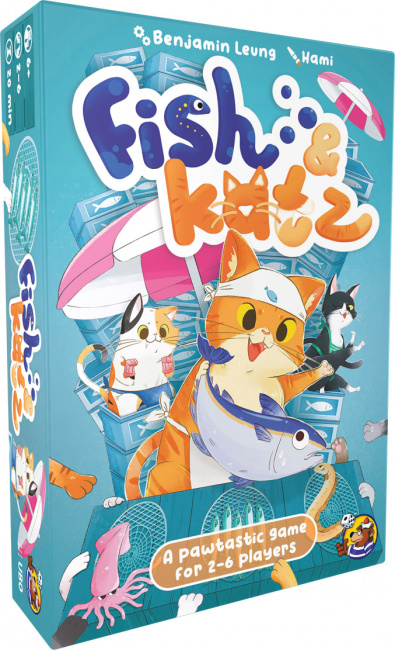 HeidelBAR Games will release
Fish & Katz
, a family game, into U.S. retail in Q1 2023.
In Fish & Katz, designed by Benjamin Leung, players assume the role of cats managing a stall at the famous Korean fish market Jagalchi while their owners sleep. However, they are cats (and cats love fish), so they try to snap up a few tasty treats. Each player gets one of six cat finger paws to put on their index finger, which they use to grab fish cards during the game. The goal of the game is to collect sets of the tastiest fish to gain tokens. Once a player gets six tokens, they win the game.
The game box comes with 60 cards, 6 kitten paws made of cloth, a bag with 20 plastic tokens, a page of stickers, and a rulebook. This game is for two to six players, ages 6 and up, and will retail for $19.95.