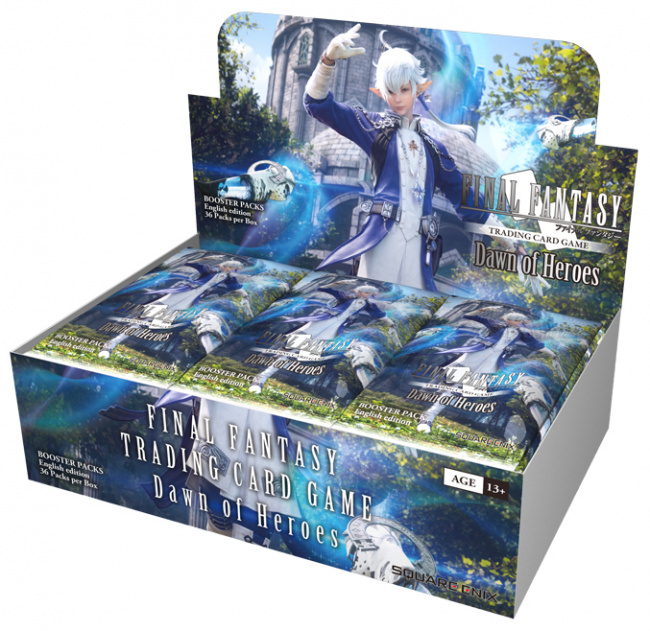 Square Enix will release
Final Fantasy TCG: Dawn of Heroes
, a new booster set, which will head to retail on August 4, 2023.
This set will be the 20th booster set in the Opus series. Dawn of Heroes will expand the diversity in deck construction and game strategy as well as add more beloved characters to the mix. The booster set features characters from Final Fantasy VII and Final Fanatasy XIV and includes a new Special rarity card. It will also have three Legacy Cards in the set, Kuja [11-090L], The Emperor [12-029L], and Neo Exdeath [12-110L]. One full art premium foil Zenos [20-130L] will come in each box as a Buy-a-Box promo. The set will contain a total of 130 normal cards and 158 premium cards.
Square Enix will release Final Fantasy TCG: From Nightmares, a new booster set, into retail on March 24, 2023 (see "'Final Fantasy TCG: From Nightmares'").
Click on Gallery below for full-size image!