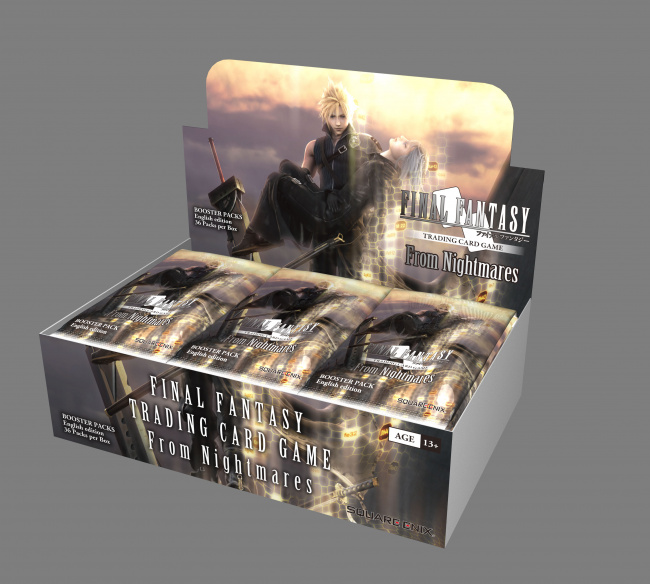 Square Enix will release
Final Fantasy TCG: From Nightmares
, a new booster set, into retail on March 24, 2023.
This booster set continues from Resurgence of Power (see "'Resurgence of Power'") and features Multi-Element cards that will help refresh decks and game strategies. The set will also contain a Multi-Element card with four elements, whereas previous Multi-Element cards only had two elements. The boosters will also have a special version of a full-art foil Cloud [19-114L] included as a Special Card that has a foil stamp of Tetsuya Nomura's autograph. The set has a total of 128 normal cards and 164 premium cards with one full-art premium Yuna [19-118L] included with each sealed display box as a buy-a-box Promo.
Displays will retail for $143.64.
Click on Gallery below for full-size images!