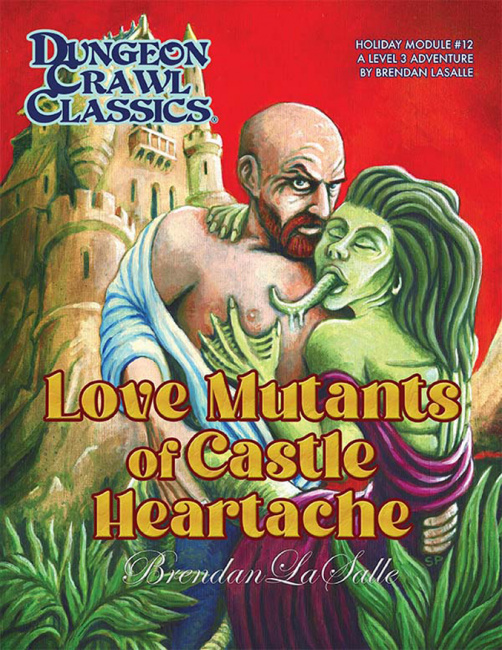 Goodman Games unveiled
DCC: 2023 Valentine's Day Module: Love Mutants of Castle Heartache
, which is currently on preorder.
In this holiday adventure module, Olathvee, Mad Un-God of mortal passion, has been ignored by his otherworldly crush. Unfortunately, he decides that cosmic desolation is the only cure for his lovesick disposition, which puts all of civilization at risk. A group of adventurers must set out to battle against Olathvee's castle guardians and end the madness caused by heartache. This is a Level 3 adventure inspired by true events and includes original Valentine's card images.
It will retail for $9.99.
Goodman Games also revealed Fifth Edition Fantasy #24: The Prism of Redemption, a new adventure module for 5E (see "'Fifth Edition Fantasy #24' Module").